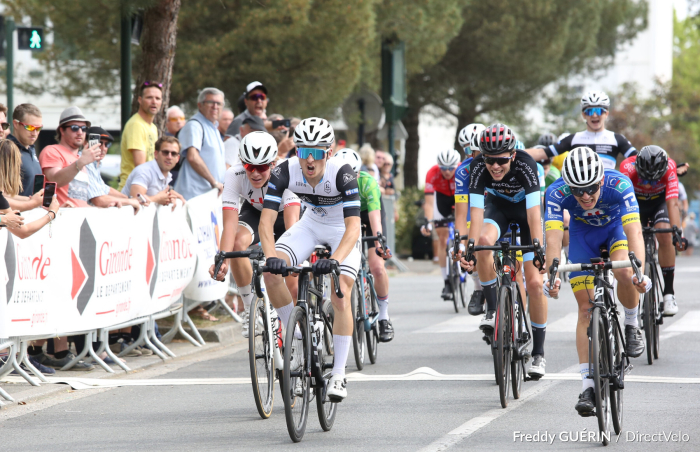 Par
FREDDY GUERIN

Le
May 14, 2022, 5:31 p.m.
Loïs Saubère (U19 Pyrénées Performance Academy) won, this Saturday afternoon, the second stage of the Tour de Gironde (MJ 2.1), disputed between Porte-de-Benauge and Cenon over a distance of 81.2 kilometers. He advanced to the photo-finish Ronan Augé (UC Nantes Atlantique).
Unofficial classification of the 2nd stage:
1 Lois SAUBÈRE (U19 Pyrenees Performance Academy)
2 Ronan AUGÉ (UC Nantes Atlantique Junior)

More information to come.
Learn more
: associated riders and teams
Runners