37.326
Knife rammed in the chest: brutal attack shocks the police, the suspect is so young
Brutal knife attack in Kelsterbach near Frankfurt am Main on Monday evening: a 23-year-old man was stabbed and critically injured.
Frankfurt am Main/Kelsterbach – A 23-year-old man was critically injured in a brutal knife attack on Monday evening: The attack in Kelsterbach Frankfurt am Main gives the police still many mysteries.
This much is known: around 7.20 p.m. there was apparently a dispute in Kelsterbacher Waldstraße, which took a tragic turn – a young man was stabbed with a knife and seriously injured.
"According to previous investigations, the 23-year-old is said to have damaged the door of his neighbor's apartment for reasons that are not yet known," said a police spokesman.
As a result of this action, according to witness statements, there was a dispute with the neighbor's 16-year-old son.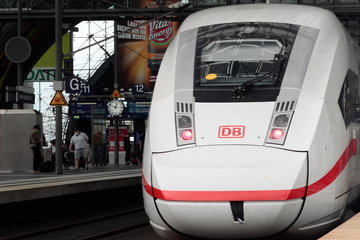 police reports
Brazen smartphone thief is caught after a nasty scam on the train
The argument degenerated into a fight in the course of which the teenager "is said to have stabbed the 23-year-old neighbor in the chest".
The victim suffered life-threatening injuries from the knife attack, and the rescue service took the young man to a clinic as quickly as possible. In the meantime, the injured person's life is no longer in danger, the police said.
"The suspected 16-year-old was arrested on site and the suspected crime knife was secured," the spokesman continued.
The investigations of the criminal police continued.