Netflix ended 2021 with nearly 222 million subscribers worldwide. It is significantly larger than other video streaming platforms, even compared to Disney +, one of its main competitors: in October last year, Disney + had 118 million subscribers.
However, the number of subscribers to the Disney platform increased by 60% between October 2020 and October 2021, while the number of Netflix subscribers increased by only 9%, writes CNN.
For the first three months of this year, Netflix expects to increase its customer base by 2.5 million.
The pandemic could be to blame, say Netflix bosses
The small increase in the number of subscribers led to a 20% decrease in Netflix shares.
Netflix co-founder Reed Hasting has admitted that this slowdown in subscriber growth is "frustrating", but "we're calm and trying to get it over with." New York Times.
"It could be the effects of the COVID-19 pandemic. Or maybe we relied on a smaller market than we thought, "he added.
At the same time, Hasting rejected the idea that competitors could be to blame. "There's more competition in the market than there has ever been, but we've had Hulu and Amazon for 14 years, so I don't think that's a significant change," said Netflix co-founder and CEO.
The price of subscriptions in the USA and Canada has increased
However, competitors are catching up with the Netflix platform in terms of subscribers. Disney + has around 118 million subscribers, while HBO and HBO Go they have together 73.8 million. Amazon Prime he gathered already over 200 million subscribers, the subscription also including the Prime Video platform.
recommendation
Those who love each other are in the way of a war. "I am Russian until death, but if my husband has to go to war, this is his duty to Romania"
The slowdown in subscriber growth may also be caused by rising subscription prices in the US and Canada.
For the basic subscription (1 stream), the cost increased from $ 9 to $ 10, for the standard subscription (two streams), from $ 14 to $ 15.5, and for the premium subscription (4 streams), $ 18 to $ 20, the highest subscription cost for a movie and series streaming platform, according to LA Times.
Many media analysts praise Netflix's approach, saying it will give it the opportunity to invest more money in content. But for some consumers, increasing costs is out of the question. Plus they have so many cheaper alternatives.
In the fourth quarter of 2021, Netflix relied heavily on a series of movies and series that proved to be successful. Among them: the second season of "The Witcher", the last part of "La Casa de Papel", the second season of "Emily in Paris", "Red Notice" and "Don't Look Up".
recommendation
Climate change is affecting winter tourism in Romania. "There will be no less than 1,800 meters of slopes in the near future"
Netflix, leader in Romania
But the problem when you rely on subscriptions to make a profit is that at some point there is no one to subscribe to – because everyone has already subscribed.
Netflix tried to "save" itself by entering the gaming market in November last year. Currently, Netflix games are only available for those with Android, accordingly Pagedemedia.
In Romania, Netflix remains the most watched video streaming platform – of movies and series, with 41% of users. In second place is Prime Video, with a 22% market share, surpassing HBO Go, which holds 20%, according to Wall Street.
So far, Netflix Romania has not announced any increase in subscription prices, but media experts say we should expect one. Currently, the cost of a subscription is between 8 and 12 euros, depending on the subscription plan.
photo: 123rf.com
news clearfix mg-top-20 mg-bottom-20 ">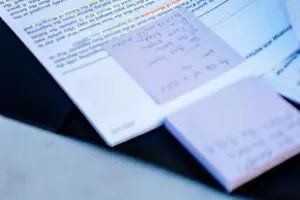 PARTNERS – GSP.RO
A woman entered a vaccination center and secretly gave a note to the nurse. She called the police urgently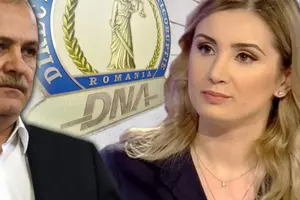 Playtech.ro
SHOCK! Liviu Dragnea's reaction after Irina Tănase reached DNA. IREAL what he said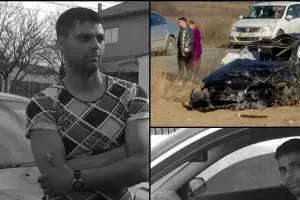 Observatornews.ro
"Woe is me! One is dead here!" They competed in dashes for death. The bodies of the young men were simply thrown into the field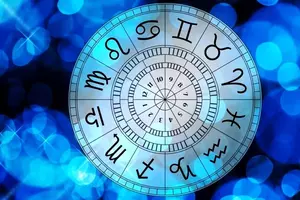 HOROSCOPE
Horoscope January 23, 2022. The fish are very concentrated, which is a major advantage, because they do not waste unnecessary time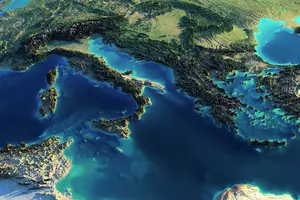 stirileprotv.ro
After Ukraine, another country fears a possible attack by Russia. The reaction of a senior official
Telecomsport
How did Reghecampf react when he heard rumors about Anamaria Prodan's alleged lover: "She was coming to our house"
advertisement
FURMARK – how to choose natural furs
news-container related related-partners related-partners--two-content ">
news-container related related-partners related-partners--two-content ">
news-container related related-partners related-partners--two-content ">
news clearfix mg-top-20 mg-bottom-20 ">