Among a plethora of features, message reactions are expected to be one of the biggest in WhatsApp. The Meta-owned messaging platform has been supposed to introduce the ability to react to messages for some time and a recently added setting for the feature suggests it's coming quite soon.
According to WABetaInfo, WhatsApp for iOS beta 2.22.2.72 added a new settings section for managing message reaction notifications. These settings will provide you with an option to disable or enable notifications when someone reacts to your post. There is also a Sound option to let you choose the tone of the message.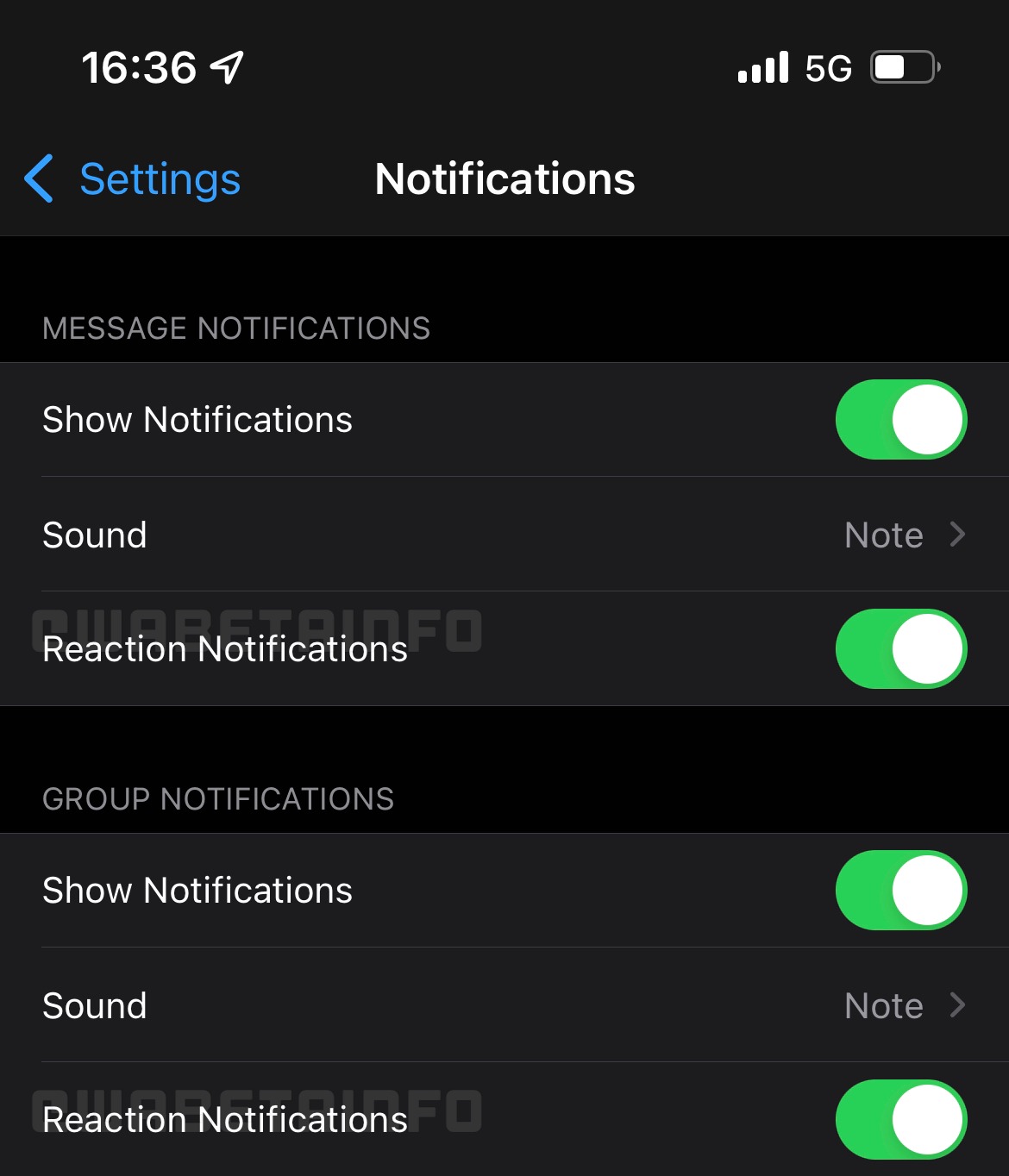 This setting applies to both individual and group chats. However, one thing to note is that WhatsApp iOS beta testers still cannot react to messages.
This ability has been talked about for quite some time and it was recently spotted on WhatsApp for Android. Early snapshots of WhatsApp message reactions suggest that people will be able to react to messages with 7 emoji options. Chances are that WhatsApp, much like Instagram message reactions, lets you choose from various supported emojis instead of being limited to a set of emojis.
More features to come
This new WhatsApp feature will be analogous to how people can react on Facebook Messenger and Messages, Twitter, and now Snapchat as well. Nevertheless, Snapchat uses reactions by Bitmoji instead of opting for simple emojis. However, it remains to be seen when exactly the feature will officially come to WhatsApp. Since it now has its own settings, we might use it soon.
Meanwhile, WhatsApp is adding new features. It recently added the ability to play voicemails in the background and will soon introduce a new chat list and interface for contact information, a Communities section for group admins, and much more.