The prison "Rikers Island" has long been criticized. Videos have now emerged showing that the guards have little influence.
the essentials in brief
The "Rikers Island" prison is considered the epitome of the dysfunctional US prison system.
The facility in New York is scheduled to close by 2027.
New videos show that the guards have little influence.
Videos published by the newspaper showed, among other things, how prisoners in a wing forced men to fight against each other. This without being stopped by the officials. One shot showed a guard watching but not intervening.
Among other things, staff shortages are responsible for the fact that the situation in the notorious prison is out of control. According to the descriptions based on court documents and an interview with a former inmate. There is a high level of sick prison guards and not enough officials to put the prisoners in their place.
According to the newspaper, a gang belonging to part of Rikers has de facto decision-making power, at least temporarily. They dictate who can eat or use their phone and when.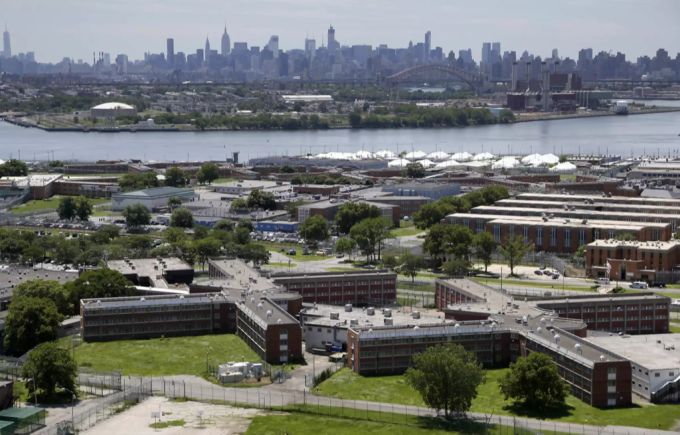 Rikers Island on the East River between Queens and Manhattan has long been a symbol of a dysfunctional US prison system. It has fallen deeper and deeper into crisis since the beginning of the corona pandemic.
Thousands of prisoners are locked up on Rikers – 15 of them died last year alone. The new mayor, Eric Adams, described the facility as a "national embarrassment." He wants to close it by 2027.
More on the subject:
Coronavirus phone

---