The historic message came in a press release. Finnish President Sauli Niinistö and Prime Minister Sanna Marin believe Finland must apply for NATO membership as soon as possible.
Newsletter Get the overview with our newsletter about Ukraine
They want Finland to apply for NATO membership as soon as possible. They report this in a joint press release Thursday morning.
There they write it is now time for them to say what they think about the case, which has been debated all spring.
– A membership in NATO should strengthen Finland's security. As a member of NATO, Finland will strengthen the entire defense alliance. Finland must apply for membership without delay. We hope that the national steps that remain to reach this decision will be taken in a few days, writes Marin og Niinistö.
Both are therefore in favor of the non-aligned country joining NATO. The important statement did not come in a press conference, but in a short press release that was shared on Twitter. Sanna Marin is in Japan today.
In the report, the two leaders write that it has been important to let society and the national assembly discuss the matter. At the same time, they have also spent time talking to leaders of other countries, and with Sweden.
– We wanted to give time for the discussion. Now that the time has come to make decisions, we give our common view, they write.
The president and foreign affairs committee will formally consider the matter at a meeting on Sunday, according to Hufvudstadsbladet. The Riksdag meets again on Monday.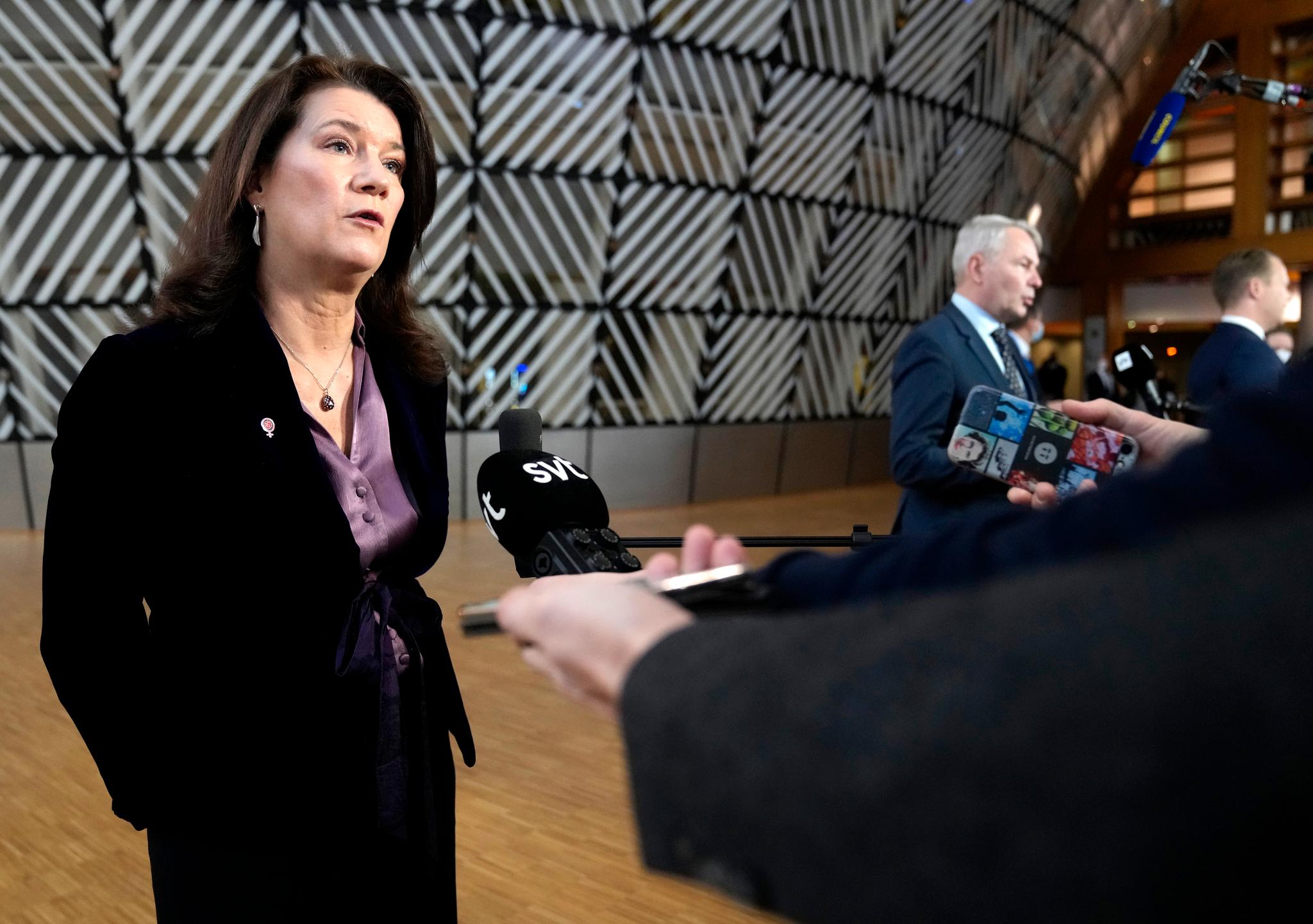 Swedish Foreign Minister: Significant to us
At the same time, a similar process is taking place in Sweden. Thursday reported Expressen that the Swedish government will send a NATO application every Monday. This has not been officially confirmed. The Swedish Social Democratic Party, which leads the country, will take a position on NATO membership on Sunday.
– Finland's decision also affects our analysis and we take that into account, says Foreign Minister Ann Linde SVT.
But she says they make their own decision.
In Sweden, too, support for NATO membership has increased. What Finland does is also of great importance to Swedes. Nupi researcher Karsten Friis tells NTB that the Finns' decision increases the probability that Sweden will do the same.
– I am quite convinced that Sweden will join. It will be more difficult to say no, says Friis to the news agency.
Complete reversal
Finnish President Sauli Niinistö and Prime Minister Sanna Marin's announcement comes after a spring in which popular opinion about NATO has completely changed in Finland. The war in Ukraine has changed a large majority against NATO membership to a large majority for.
Niinistö's opinion is given great weight in Finland. He has been in contact with Russian President Vladimir Putin for many years. But the demands Russia made before Christmas, that NATO should not take on new members, created an abrupt change.
On Wednesday, Niinistö said that Russia's invasion on March 24 changed everything. Russia has threatened Finland and Sweden with reactions if they join NATO.
– If we become members, then my answer will be that you caused this. Look at yourself in the mirror, was Niinistö's response to Russian threats.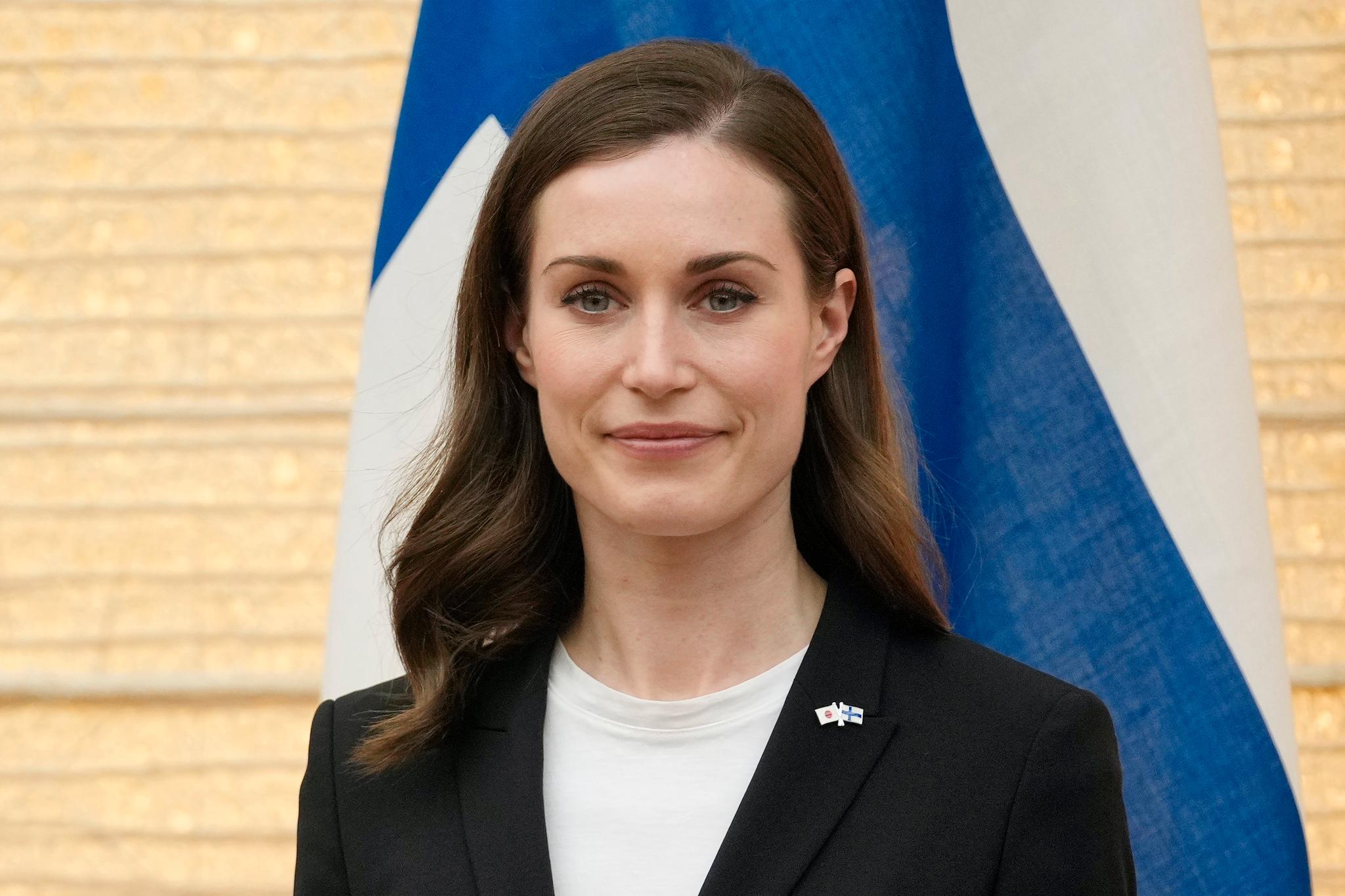 Historical change
Both Finland and Sweden have so far been militarily non-aligned, although both countries have close military cooperation with NATO. It is thus a historic change that is underway if both join NATO.
On Friday, the Swedish Parliament will present a new security policy analysis of Sweden's situation after Russia invaded Ukraine.

On Sunday, the Swedish Social Democrats will take a position on Swedish NATO membership.

It is expected that Sweden and Finland will make a joint case when Niinistö pays a state visit to Sweden on 17 May.
US Ambassador to NATO Julianne Smith said on Wednesday that she expects a Finnish and Swedish NATO application to be processed within weeks or months, not years, as has been the case with previous applications. At the end of June, there is a NATO summit.
What happens during the wait?
The Prime Ministers of Denmark and Estonia were quick to welcome Finland and promise a short process.
– Denmark will do everything for a quick admission process after the formal application, Frederiksen writes on twitter.
Both Finland and Sweden have been concerned about the type of help they can receive in the time between applying for membership and being admitted as a full member. It is only then that NATO's security guarantee enters into force.
Prime Minister Jonas Gahr Støre says that they have a close discussion with Denmark and Iceland about whether they can contribute to Finnish security before they become members.
– We are open to that. We will return to it when there is an application, says Støre to NTB.
He calls Finland's yes to NATO historic.