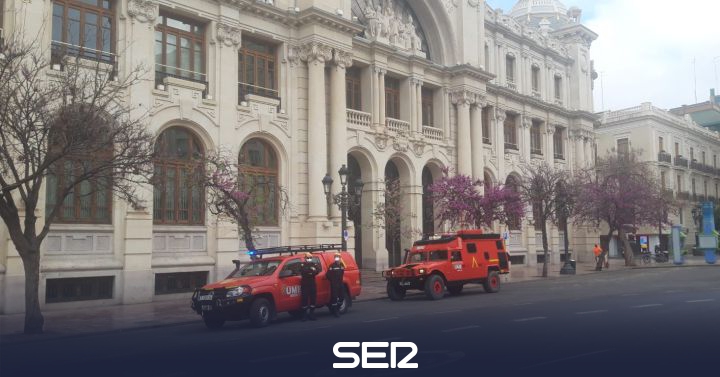 Troops of the Military Emergency Unit (HEU) will be deployed in areas of greatest risk of spread of the coronavirus in some Spanish cities, including Valencia, to perform reconnaissance to identify needs, as announced on Sunday the Ministry of Defence.
The decision has been adopted on the coordination meeting that has presided over this Sunday, the minister Margarita Robles at the headquarters of his Department to study the actions that will lead the Armed Forces in compliance with the decree of state of emergency approved by the Government.
The first decision taken has been to activate the HEU to make a "reconnaissance" in those urban areas where it has deployed contingents (Madrid, Valencia, Seville, Zaragoza, León, Las Palmas and Santa Cruz de Tenerife), in areas of these cities where there may be increased risk of spread of the virus.
This display may be visible from 15.00 hours this Sunday as a step prior to the coordination meeting in the Ministry of the Interior, which will activate the Centre of Operational Coordination.
In any case, during the period of the alarm status of the Armed Forces will have a single commander, who will be the Chief of Defence staff (CDS), general Miguel Angel Villarroya.
The CDS, through the Command Operations, will integrate the capabilities operational, health, logistics and infrastructure belonging to the EMU, Igesan and the operational structure of the army and the Navy, which will put at the disposal of the competent authorities.
But in addition, the Ministry of Defence has decreed the activation of military doctors in the reserves, and instructions have been given to the pharmacy on the military to increase the production of the sanitizing solution of water and alcohol, as well as other generic medications that were needed.
To the meeting at which they are adopted, these decisions have been attended, in addition to the minister, the secretary of State for Defence, Angel Olivares; the CDS, Miguel Angel Villarroya; the deputy Secretary of Defense Alejo Of the Tower; the secretary of General Policy, admiral Juan Francisco Núñez; the commander of the Operations Command, lieutenant-general Fernando Lopez Del Pozo, the Head of the Military Emergency Unit (UME), Luis Martinez Meijide; and the directors Cabinet and the director of Communications.
All of these measures will be finalised in a statement that it will make in the scope of the Ministry of Defence, the royal decree approved this Saturday by the Council of Ministers that declares a state of alarm.