Soccerex: Zenit is the most financially stable club in Russia. The best in the world – PSG
February 14, 2020, 10:20
Football
                                    / RPL

0
Zenit entered the rating of the most financially stable football clubs on the planet from Soccerex. This was reported by the press service of the blue-white-blue.
The St. Petersburg club took 23rd place in the list with the financial and football index 1.309 and turned out to be the best in this indicator among all representatives of Russia. The top 100 also included Spartak (37th place), Krasnodar (60), CSKA (98) and Lokomotiv (99). It is noted that last year, Zenit was in the ranking below – on the 29th line.
As for the leading position, the first place went to Paris Saint-Germain with an index of 5.32. The top three also hit Manchester City (5.20) and Bayern (3.89). Below are Tottenham Hotspur (3.44), Real Madrid (3.34), Arsenal (3.15), Chelsea (2.89), Liverpool (2.62), " Juventus "(2.20) and Dortmund" Borussia "(2.15).
When calculating the index, five indicators were used: the transfer value of players, tangible assets, cash in banks, potential investments of owners and net debt.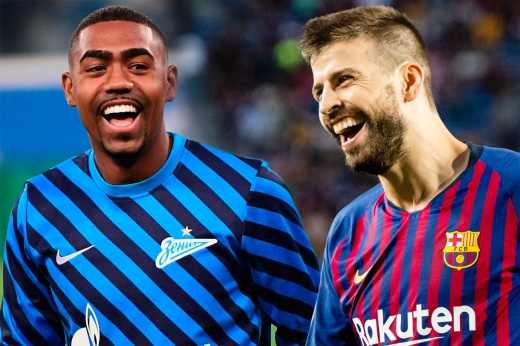 "Once Piquet came to training in shoe covers …". Interview with the most expensive RPL player
Malcolm talked about the injury, about Barcelona and how he stroked the white tiger.