According to the information obtained, many families living in Maltepe village of Çan district recently visited Umrah.
In the evening, the Maltepe village was quarantined by the Çan District Hygiene Board on 22.00 due to the corona virus (Covid-19).
3-5 FAMILIES LEARNED ONLY IN THE VILLAGE
It was alleged that many families went to Çanakkale and Çan relatives living in Çanakkale, since the decision was announced before the quarantine at 18.00 in the village square. It is learned that only 3-5 families stay in the village with a population of approximately 370.
RELATED NEWSCorona virus quarantine in 8 villages and 2 neighborhoods!
After the incident spread on social media, many citizens reacted to the authorities with the allegation that measures were taken.
No statement has yet been made from the authorities about the allegations.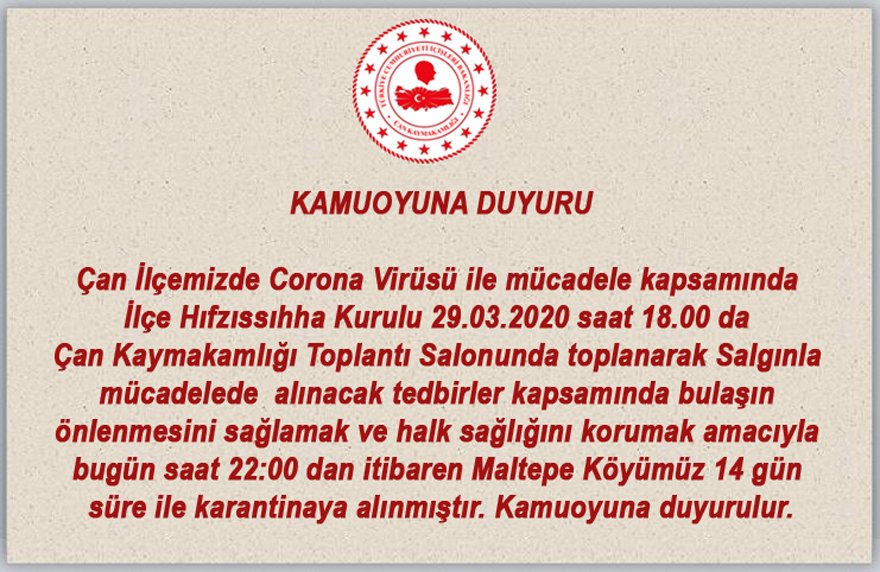 .