Volkswagen has facelifted the Arteon. In addition to a changed appearance and a modified dashboard, a so-called shooting brake version is now also available. This body shape is similar to a station wagon, but usually looks a bit smoother. Volkswagen also adds an R version and a plug-in hybrid to the range.
The new Arteon can be recognized by differently arranged front and rear bumpers. The headlights and taillights have also been slightly modified. Depending on the version, the LED daytime running lights now run almost across the entire width of the front.
The Arteon Shooting Brake is completely new and can carry 565 liters of luggage. With the rear seat flat, it can take 1,632 liters. Inside, Volkswagen has also adjusted the dashboard, which in the previous Arteon still looked too much like that of the Passat. Due to a different layout and adapted air vents, the differences are now greater.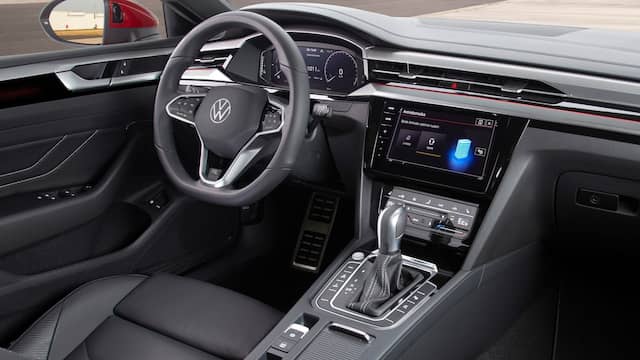 The Passat dashboard was overhauled for the redesigned Arteon. (Photo: Volkswagen)
Arteon R version Shooting Brake only on special request
In addition, the Arteon is now available in R-trim, the name of Volkswagen for the sporty top models. The Arteon R has 320 hp, an automatic transmission and four-wheel drive. The Arteon R version Shooting Brake will initially not be available and is only available on special request.
Also new is the plug-in hybrid drive, which Volkswagen eHybrid has christened. The Arteon eHybrid has a 156 hp petrol engine on board, which works together with an electric motor of 84 kW (115). The system power is 218 hp according to Volkswagen. The car has a battery pack of 13 kW, which allows a full electric driving range of between 50 and 60 kilometers.
Finally, the renewed Arteon will be available with Volkswagen's well-known petrol and diesel engines. The model will be available at dealers later this year.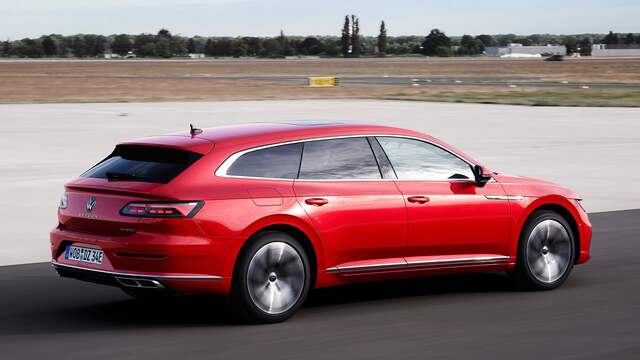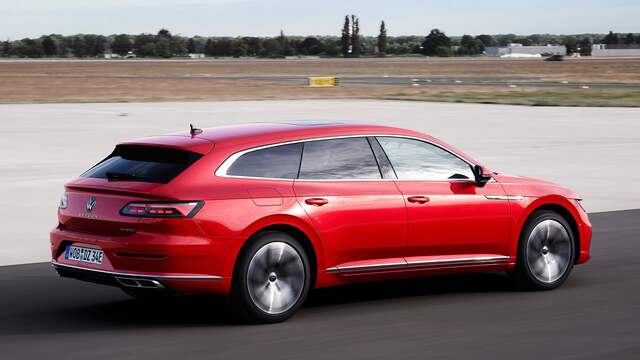 The importer expects that 70 percent of the customers will go for a Shooting Brake. (Photo: Volkswagen)
For more photos and information, visit AutoWeek.nl
.