Food, energy, suppliers – many things are becoming more expensive for restaurateurs. After the corona pandemic, they now face the next existential challenge: How do they pass on the higher prices to their customers? Five innkeepers tell their stories.
Restaurateurs are hosts and not athletes, but still have to do a balancing act: They are faced with cost increases that arise as a result of the Corona crisis and the Ukraine war. At the same time, according to a current industry survey by Dehoga Hessen, many only want to pass on part of the price increases to guests. What does that mean specifically? We asked five Hessian innkeepers.
Franziska Sprandel, operational manager of Taunatours with the Feldberger Restaurant in Schmitten (Hochtaunus)
"We have completely changed the concept of our menu, creating a little more flexibility and now offering a mix & match principle. The guest can choose his main component as well as his favorite side dish – low carb or without vegetables is also possible – and more choose your sauce or dip freely. Each component is priced individually, so we also create transparency in terms of quality and the purchase price of the products. Because we only buy fresh, we can flexibly adjust the menu and the corresponding prices of the dishes on a weekly basis .
All dishes have become one euro more expensive. In addition, we sometimes have a price difference of up to seven euros compared to the previous week on individual components in order to be able to maintain our margin. Actually, we would have to offer each product at least three euros more expensive if we wanted to pass on a decent margin and the price increase entirely to our guests. That wouldn't go down well with our village guests, and they wouldn't pay for it, which is okay too. So we hope that the prices will stabilize soon.
Citation
"Those who offer something more sophisticated have it easier than those who offer a classic menu."
Franziska Sprandel Franziska Sprandel
Quote end
So far, the guests have shown great understanding, precisely because we are so transparent with the prices. But if, for example, the fillet of beef is incredibly expensive to buy, we simply take it off the menu. Like right now. Or lamb, which has become a third more expensive overnight. We've also swapped the herb salad for a normal salad when the price went up insanely. At the same time, we backtrack when products become cheaper. That matters a lot.
I believe that the best way to overcome this crisis is to offer sophisticated cuisine and think dynamically. What is on the menu should be something special that the guest cannot effortlessly implement in everyday life. He can, for example, make himself a roulade or Königsberger Klopse at home, but that rarely happens because of the effort involved. Anyone who also offers atypical dishes such as a salmon tartare with avocado or veal carpaccio with king oyster mushrooms is doing a lot right in my opinion. Then the guest is willing to pay a little more. This is how we restaurateurs have to lure the guest – if you offer something more sophisticated, it will certainly be easier in terms of price increases than with the schnitzel basics."
Michael Schramm, head of the Isoletta Group with eleven Italian restaurants in the Rhine-Main area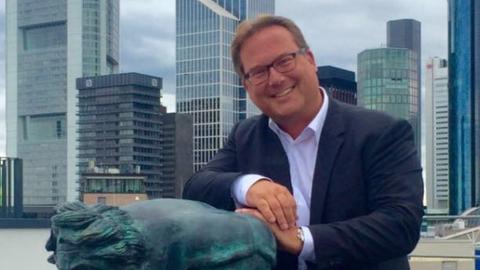 "The guest has to understand why the carbonara now costs 15 euros instead of 12. We have to explain to them why the dish is worth this much, why it's very clear to us that we're not going to buy cheaper, but stick to our usual quality. We For example, we could buy egg whites from the tetra pack, which would be much cheaper and wouldn't make any difference in taste, but we continue to use organic eggs to make our pasta dough.
But just like all customers at the gas station or in the supermarket experience new price surprises every day, we too are constantly surprised. By the way, with everything – our fish, for example, has never seen Ukraine, but it is still becoming more expensive.
Citation
"The restaurateurs who dare to implement these enormously higher costs will make it."
Michael Schramm Michael Schramm
Quote end
In addition, there are regular investments that a restaurateur has to make. All these costs, for craftsmen for example, have increased by 25 percent. And suppliers are now suddenly charging travel expenses. We no longer have a chance of being supplied free of charge by someone who makes a few hundred thousand euros in sales with us. In addition, there are enormously increased personnel costs – I'm not saying that's wrong, because waiters or dishwashing assistants have simply not earned enough up to now. And significantly higher electricity costs.
But the guest sees the same menu and has the same guest experience. There is no one-size-fits-all solution, each restaurant has to deal with this problem individually. There are sensitive things that every guest looks at: Cola, beer and cappuccino. I see restaurateurs finding it difficult to open, the price increases are more in the homeopathic area. With main dishes you dare to do that. The restaurateurs who dare to implement these enormously higher costs will make it. Those who don't dare will perish."
Peter Stürtz, Managing Director of Gastronomy in Hessenpark Neu-Anspach (Hochtaunus)
"I'm panicking about the future. We restaurateurs just thought we'd survived Corona to some extent, and now something like this is coming. It's a real shock for us. On the one hand, purchase prices are shooting up by 20 to 60 percent On the other hand, personnel costs are also rising massively: Vegetable fats and oils, which used to cost 60 to 70 cents per liter, now cost more than three euros.
Citation
"It's a real shock for us."
Peter Stürtz Peter Stürtz
Quote end
On Sundays we all want to eat fries in the sun, but if I fill my four fryers with fresh oil, it now costs me between 50 and 60 euros instead of around 20 euros before. At the same time, the minimum wage is going up, and we also lack skilled workers. We calculate with a very sharp pencil in every nook and cranny, but in this situation we have no choice but to pass the price increases on to the guests. We're trying to do that with finesse. And most people understand that. As you can see, it is also becoming more expensive in the private sector.
I hope that reasonable and orderly gastronomy will come out of this crisis stronger, that it will be given a higher value because it is worth it to the guests to eat something of high quality. What else can I do? I can't do anything else. I am an innkeeper. My heart skips a beat watching a waitress with a full tray of homemade lemonade serve cheerful customers in the sun."
Johanna Ullrich, General Manager at the Kronenschlösschen in Eltville-Hattenheim (Rheingau-Taunus)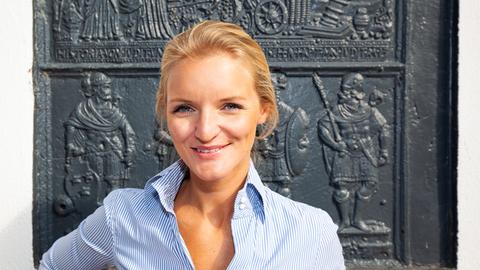 "We have known this problem in gastronomy for years: what is accepted in other sectors is questioned here. Tickets for the theater or football stadium are becoming more and more expensive, halls and stadiums are still full.
The price increases for food, for energy or for craftsmen are currently so drastic that on the one hand we have no choice but to pass them on to the customers – otherwise we will pay more. On the other hand, we cannot pass on the entire scope. But we have to start with that. For example, we increased the price of our three-course menu in the bistro from 38 euros to 45 euros. In the gourmet restaurant we only offer one menu instead of two, simply because the delivery costs would be far too high to theoretically have such a large selection in stock for all guests.
Citation
"Reducing the quality of our goods will never be an option."
Johanna Ullrich Johanna Ullrich
Quote end
Instead, reducing the quality of our goods will never be an option. That would not meet our requirements and those of our guests. It's about explaining to them why the prices in the catering trade are rising. They may notice at home that their eggs and milk have become more expensive, but the guests have no idea that the hourly rates for craftsmen are increasing or that the cost of coolants, for example, has increased sixfold. Added to this is the lack of staff.
We had our bistro open every day for 30 years, now we are closed on Mondays and Tuesdays, only open Friday to Sunday for lunch and Wednesday to Sunday in the evening. All of this is a huge turning point for us. But I always say: It's no use getting upset about things that you can't change anyway. We cannot change the prices of goods or energy. The only thing we can do is adjust our prices. And to be honest, that has to happen everywhere, from the ostrich farm to the starred restaurant. This is the only way to really create understanding in society."
Thorsten Lettmann, owner of the restaurant Herzblut & Zinke, Darmstadt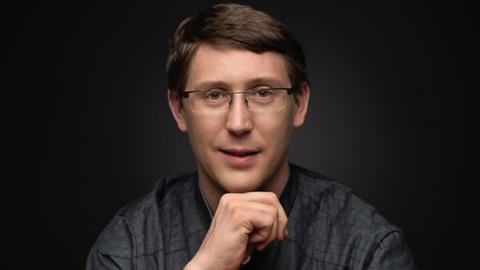 "Our location in the middle of Darmstadt is certainly a small advantage compared to restaurateurs in rural areas. Money is a little easier here, we don't have to shorten our opening hours or change our concept.
But we also saw during the Corona pandemic: In an economic crisis, going out is one of the first things to be canceled in the private sphere. You say to yourself: We'll manage everything else – but we'll eat and celebrate at home and in small groups first.
Citation
"We only pass on the surcharges on the raw materials, we don't want to earn any money now."
Thorsten Lettmann Thorsten Lettmann
Quote end
So of course I'm concerned: Is the current situation just the tip of the iceberg or will this development soon come to an end? We have several construction sites: not only enormous price increases, but also personnel problems and delivery bottlenecks. As a restaurateur, you automatically think about how far you can go to work economically. How far you can go without fear of being considered overpriced. So far we have experienced a lot of understanding from our guests, there have not been any complaints.
We try to find a healthy middle ground, adding something to the basic products, but dealing with them transparently. We only pass on the surcharges on the raw materials, we don't want to earn any money now. We are fortunate that we work with regional suppliers, the journeys are short. Despite this, suppliers are suddenly demanding travel expenses of 25 to 50 euros. The price of pork has increased by 45 to 50 percent, coffee by 25 to 30 percent, just for examples.
But at some point this development has to come to a natural end, and then you have to decide how to deal with it further. i am a positive person Yes, the current situation is challenging, but we will also master this challenge."
Minutes: Max Sprick