It's not the end of the war, but France and the United States have all agreed on a truce in the confrontation they have been engaged in for several months around the taxation of digital. Paris has agreed to take a step towards Washington: the executive postpones the payment of installments due in France by digital companies under its so-called tax "GAFA", a source confirmed to the economy ministry on Tuesday January 21.
Since the vote on this levy in July, groups that carry out more than 25 million euros in digital activities in France (and 750 million euros worldwide) have to donate 3% of their turnover. The companies concerned had to pay a deposit in November, but will a priori be exempt from sums due in April and November 2020. However, the tax is not withdrawn.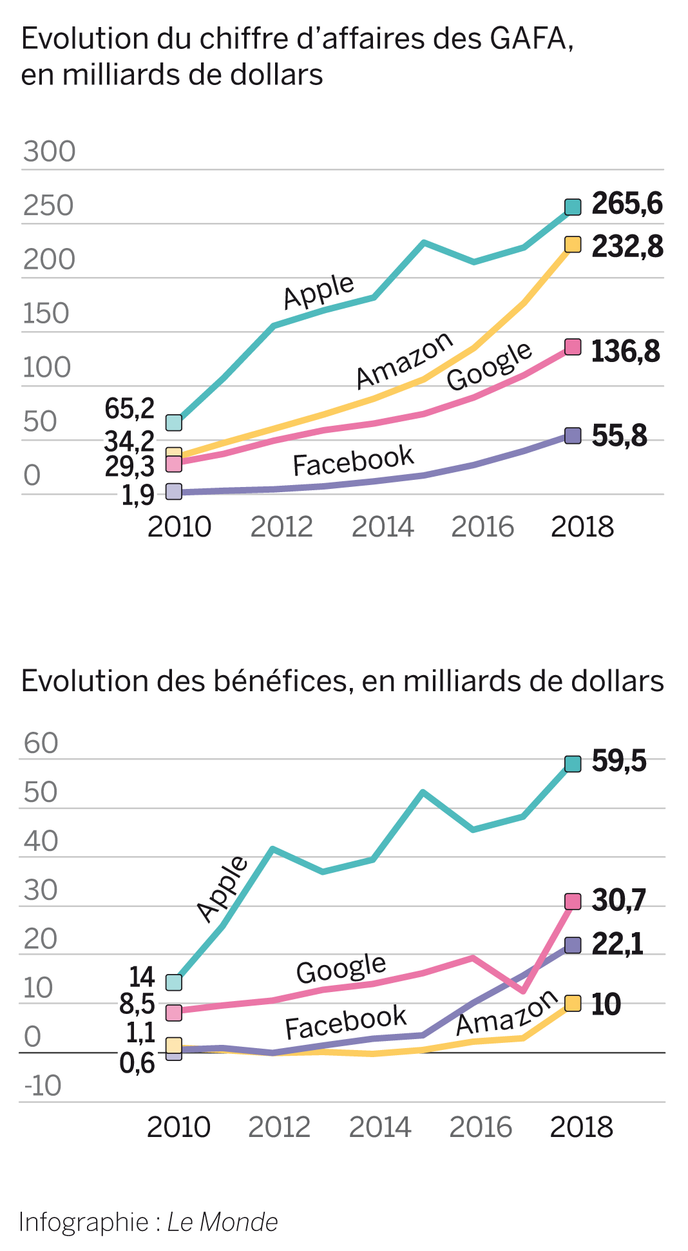 In return, Washington will not apply in 2020 the trade sanctions with which it has been threatening Paris since December, in the form of customs tariffs imposed on 2.4 billion French products, including wine, it was said on the French side. In the eyes of the administration of US President Donald Trump, the French tax is "Discriminatory" because it mainly targets American companies and particularly GAFA: Google, Amazon, Facebook and Apple. Paris retorts that its measure is nicknamed "GAFA tax" improperly, because it also targets certain French, European or extra-European companies.
"Avoid any escalation"
This transatlantic thaw comes in the wake of a telephone conversation between MM. Macron and Trump, Sunday evening. The two presidents "Had a very constructive discussion and they agreed to avoid any escalation between the United States and France on digital taxation"Economy Minister Bruno Le Maire said in Brussels on Tuesday. On January 7, the latter wished to find a compromise "Within 15 days", making an appointment for the Davos economic forum, open since Monday in Switzerland.
If the White House and the Elysee Palace have decided to suspend hostilities in the year 2020, it is to give a chance to the negotiations in progress within the Organization for Economic Co-operation and Development (OECD). The institution has put on the table a fairly extensive overhaul of international taxation. This would in particular give states the right to tax companies that make a lot of sales on their soil without having a strong physical presence.