Jakarta –
In the INNO Day event, OPPO showcased some of its latest innovations and technologies. One of them is the latest OPPO phone which is designed with a retractable camera by adopting a retractable mechanism.
The rear camera of the phone, which appears to be the main sensor, is housed in a module that pops out automatically. The camera sensor that was previously aligned with the module will exit when the user opens the camera app. This smartphone camera innovation is like a professional camera lens feature.
This camera innovation is also able to provide a focal length equivalent to 52 mm (2X Optical zoom) which makes the bokeh effect even clearer and clearer, both in photo and video formats. When the camera is stretched out, the 1/1.56-inch SONY IMX766 sensor automatically functions.
Retractable Camera made by OPPO supports optical image stabilization (OIS), auto-focus and will align with other camera modules when pulled. The technology only takes 0.6 seconds to fully retract, so it's safe when dropped, and is splash and dust resistant.
OPPO Shows Retractable HP Camera Technology at INNO Day Photo: Doc. OPPO Indonesia
Unlike the pop-up module which ejects the camera vertically, this sensor extends horizontally. In addition, the technology is also placed in a mechanical system that is likely to operate when the user activates certain shooting modes in the camera application.
At this event, OPPO showcased 4 of its newest flagship products to the public, starting from the Retractable Camera, Find N, Air Glass and NPU.
Not only Retractable Camera, OPPO also provides Find X3 Pro 5G and Reno6 5G & Pro 5G devices for visitors who want to try the latest features. For example, the 1 Billion Color feature in the Find X3 Pro 5G is capable of capturing millions of colors and presenting them perfectly.
Also, the Bokeh Flare Portrait Video and AI Highlight Video features on Reno6 5G & Pro 5G devices allow users to record various human emotions and provide a high-level portrait video experience like a pro.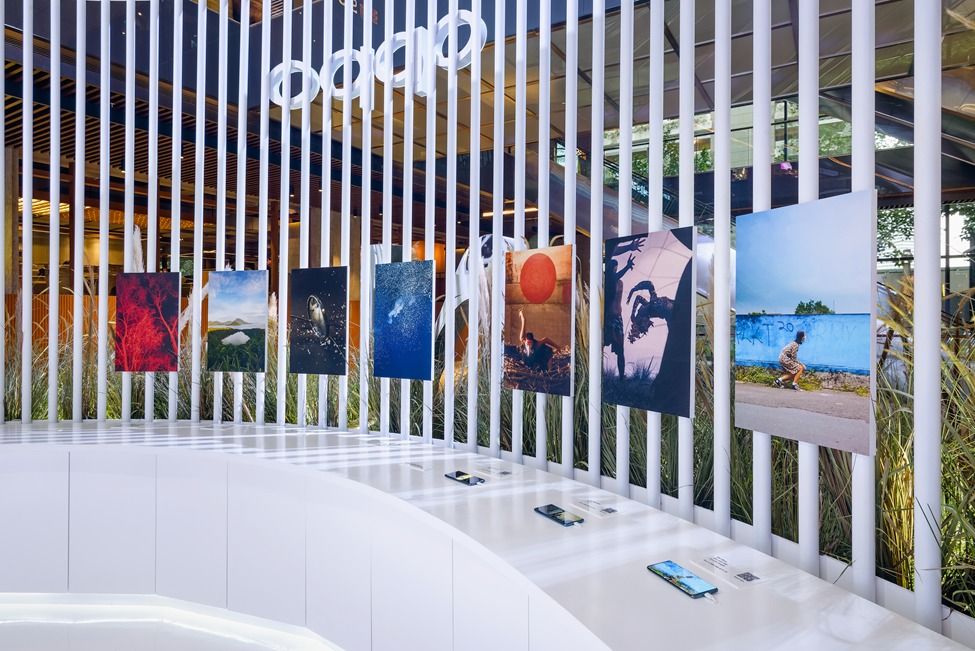 OPPO Shows Retractable HP Camera Technology at INNO Day Photo: Doc. OPPO Indonesia
Not to forget, the 5G network in these three devices is proven to be able to provide the best 5G connectivity while ensuring power efficiency.
OPPO also provides an Immersive Room that allows visitors to experience OPPO technology 360° and try out OPPO product innovations such as Find N, Air Glass, Retractable Camera, and NPU.
Immersive Room is a digital art space designed by Nine Matahari measuring 4×4 meters. In this place, visitors can fully experience OPPO's latest technology.
Upon entering the Immersive Room, visitors will be greeted with a giant, dark screen. However, when a visitor lifts one of the products (Find N, Air Glass or Retractable Camera) in the room, the Immersive Room will instantly be filled with beautiful and amazing light and color.
After that, the screen will show a video about the sophistication of the product, which makes visitors feel as if they are surrounded and at one with the technology. The Immersive Room is also very instagrammable so it is suitable as a photo spot.
Technology lovers in Indonesia can witness OPPO's innovations through the INNO DAY exhibition which is open to the public from 19 January to 30 January 2022 at Melting Pot GF Ashta District 8.
The INNO Day technology exhibition has been considered an important event in the company's history to showcase the various cutting-edge technological innovations that have been developed. For more information, see the link the following.
(akd/fay)