North Korea has confirmed its first corona case after allegedly avoiding the virus for two years. State media calls it a serious national crisis.
North Korean authorities have so far claimed that there has been no corona infection in the country, which is said to have around 26 million inhabitants.
However, samples taken on Sunday from patients who had a fever in the capital Pyongyang, "agree" with the highly contagious omicron variant of the virus, according to the state news agency KCNA.
Crisis statement
The KCNA describes the corona infection as a "serious national crisis". The country's leader Kim Jong-un has sworn to overcome the outbreak, and says that the country will introduce infection control and quarantine rules at a "maximum emergency" level.
KCNA writes that Kim has met party leaders, and given notice that "the goal is to eliminate the source of infection within the shortest possible time".
Stricter border controls and closure measures are being introduced. The country's residents are being asked to "completely block the spread of the harmful virus by thoroughly blocking their areas in all cities and counties in the country", writes the news agency.
All business activity and production will be organized so that all work units are "isolated" to prevent the spread of infection, it is further stated.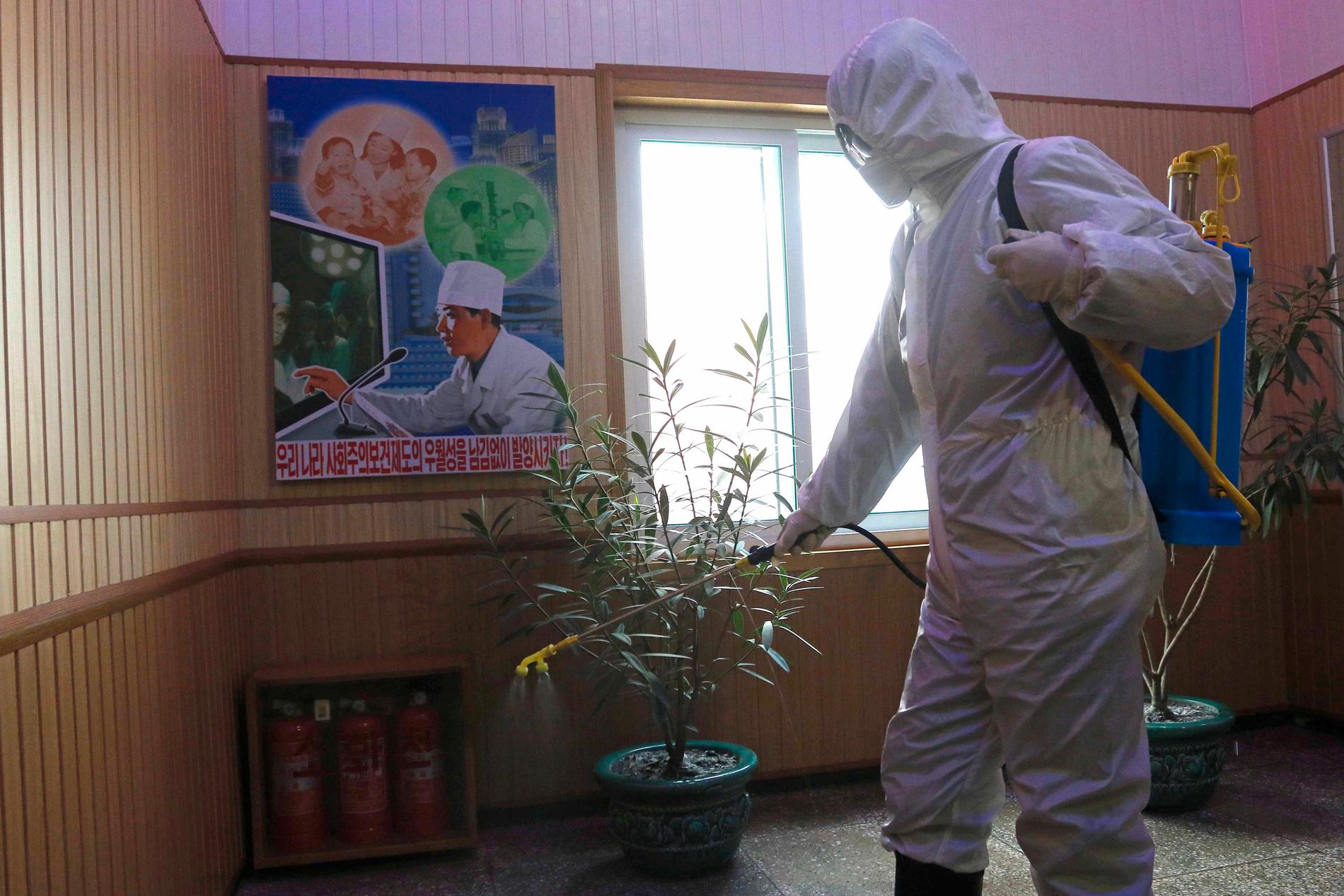 Can be difficult
Analysts have said that North Korea's faltering health care system will struggle to cope with a major virus outbreak.
Since the outbreak of the corona pandemic, the poor nuclear country has been subjected to a self-imposed blockade. The economy has suffered severely, and foreign trade has virtually stopped.
Train traffic between the border town of Sinuiju and the Chinese town of Dandong was tentatively reopened in January, but China announced in April that trade had been temporarily halted, as the Chinese dealt with a corona eruption in Dandong.
North Korea has so far rejected the vaccines it has been offered through the UN-backed Covax program, possibly because they come with international requirements for controls.