Microsoft changes the approach to testing new builds of the OS under Windows Insiders. Today in his blog the company told that the existing frequency-based ring scheme will be replaced by the channel model, designed for more convenient operation of existing and new testers (insiders) with operating system updates.
Previously, insiders could choose between the so-called rings Windows Insiders: "fast", "slow" and "release preview". However, this scheme led to some confusion, for example in the middle of 2019 Windows insiders received updates from three different editions with different capabilities that disappointed and confused some users early access. As explained by General Manager of Microsoft Amanda Langowski (Amanda Langowski), "as we continue to develop ways of release of Windows 10, it is very important that insiders were able to adapt to their needs. We believe that the best way to do it ― to shift the focus from frequency to quality [обновлений ОС]".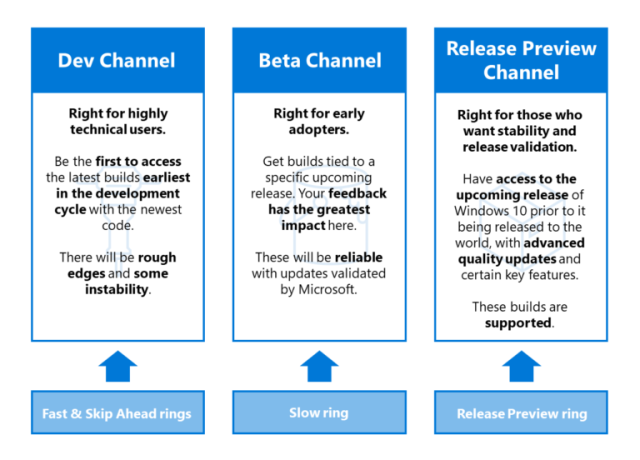 Thus, the "fast ring" Fast Ring was a development channel Dev Channel, the "slow ring" Slow Ring ― now beta channel the Beta Channel, and the "release preview" will be called a channel Release Preview Channel. In the first case, users will get access to new features as soon as possible, but it will not be tied to a specific release. This means that assemblies can be a bit unstable, so Microsoft says that this channel is best suited for more advanced users. Beta channel, meanwhile, gives access to the present beta release of OS and is intended for early access. The Release Preview Channel remains essentially the same as previously ― the user will be able to test quite a stable build before they are submitted to the release.
Innovations in the Windows Insiders will be implemented this month, in automatic mode, if you are already a member. Change your channel by going to "Settings > Update and security > Windows Insider Program".
If you notice a mistake — select it with mouse and press CTRL+ENTER.