In June 2021, Atelier Bruno Gaudin Architectes delivered, for the rectorate of Versailles, the new library (6,800 m²) of Documentation Internationale La Contemporaine located at the entrance to the Nanterre university campus (Hauts-de- Seine). Communicated.
La Contemporaine is a reference institution for research in the humanities and social sciences, at the same time a library, an archive center and a museum.
Located on the south-west bank of the University of Nanterre, opposite the RER exit, La contemporaine takes place on an atypical plot, triangular and of modest size compared to that of the university campus and the landscape of surrounding blocks and bars.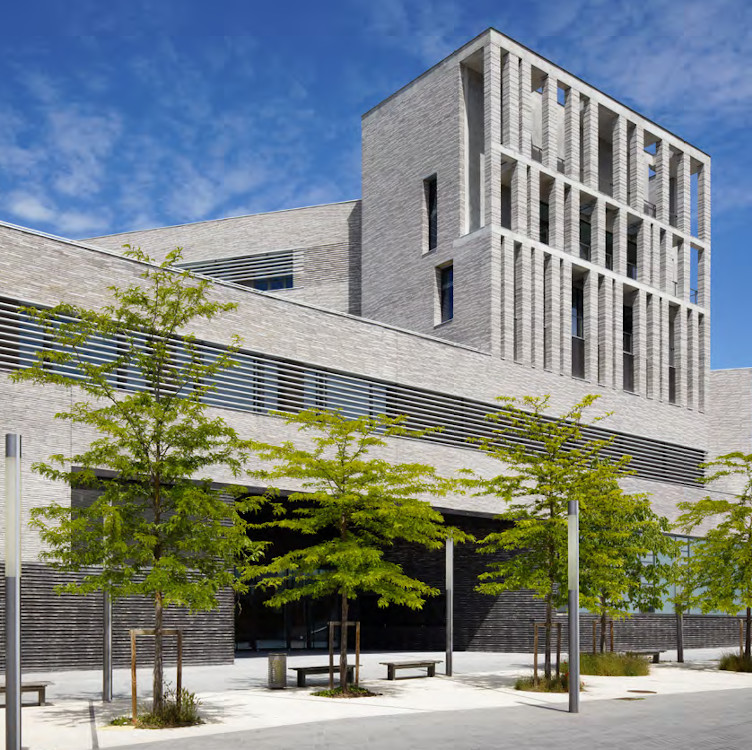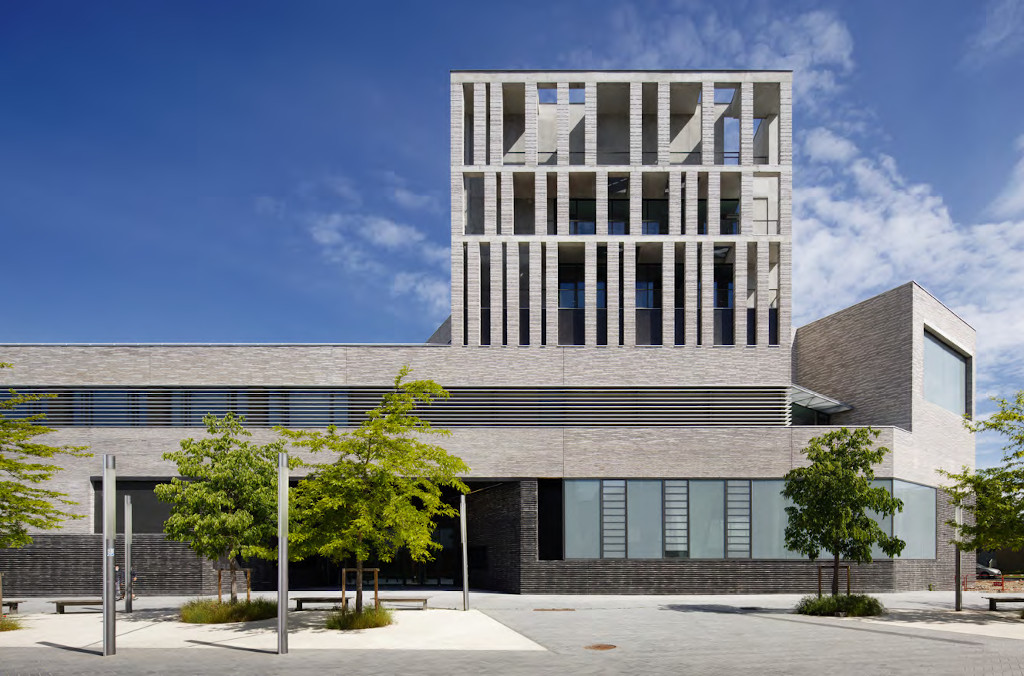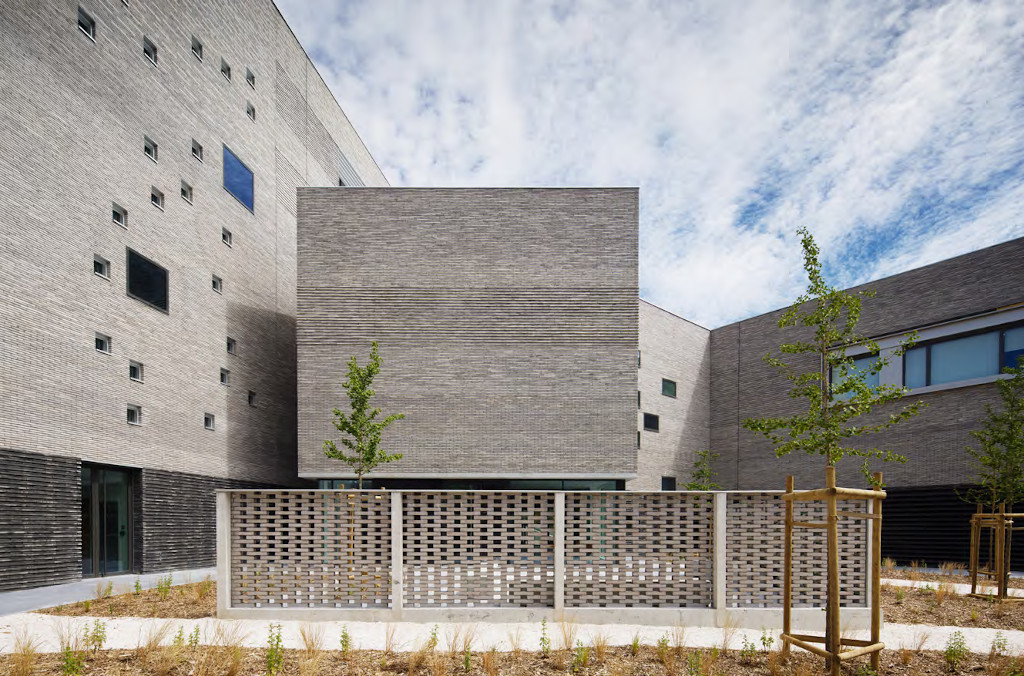 On the east facade, along the university, most of the program unfolds until it ends in the south through the large window of the exhibition spaces. On the south side, on the mall, the body of the building in minor mode accommodates the large entrance porch and serves as a seat for the prism which dominates all the volumes. On this plot, the programs are dense and overlap: reading room on the ground floor, exhibitions and training rooms on the second floor, offices on the two upper floors.
From this ensemble emerges a sort of lantern or colonnade, a tower of the winds which addresses the urban landscape. It gives its place to the public building in a horizon of large scales. Taking advantage of the south, the changing game of deep shadows draws this parallelepiped.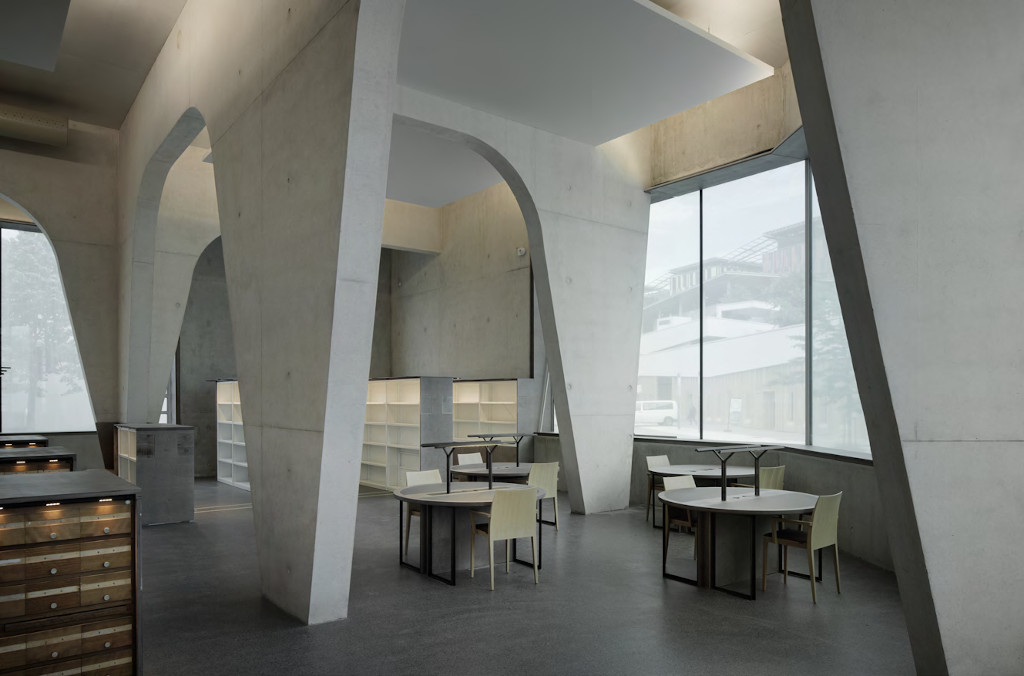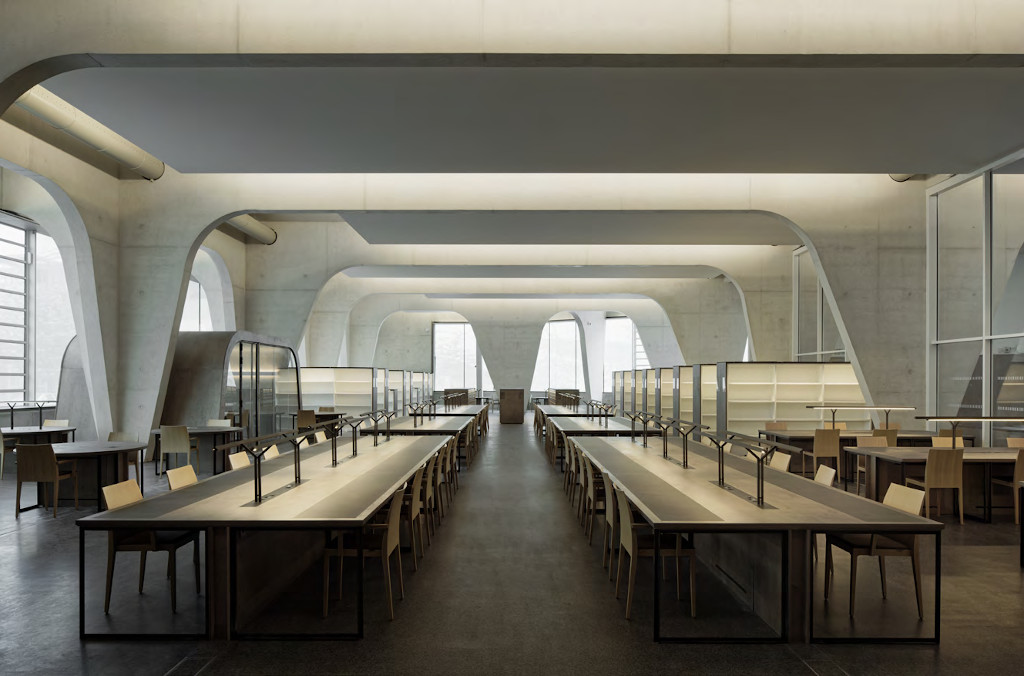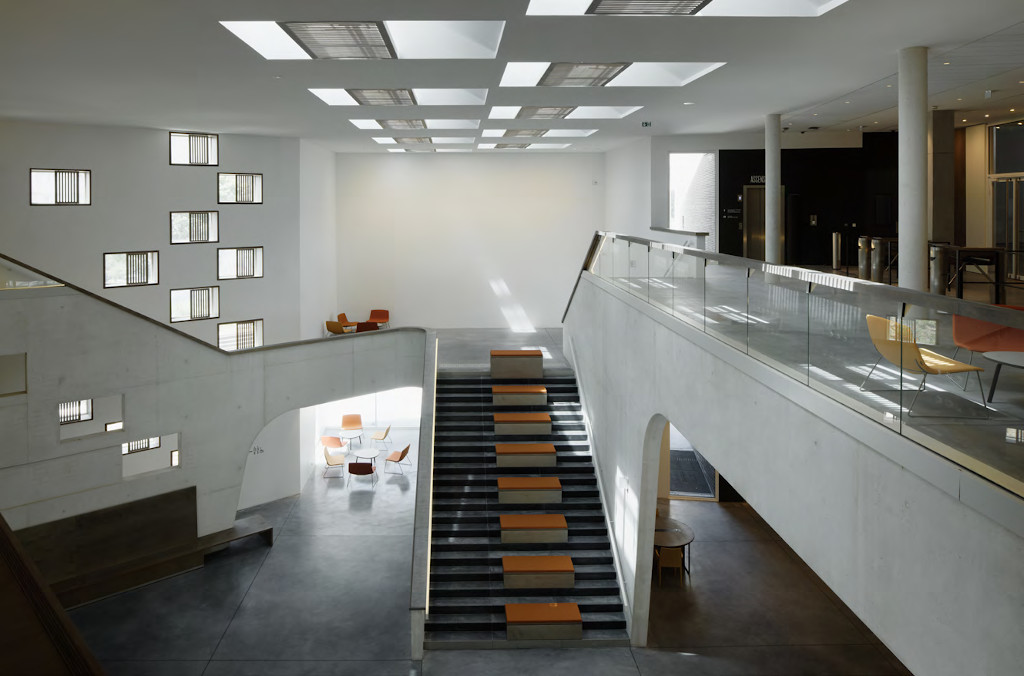 La Contemporaine is specific in that it is both a place of conservation, a documentation center, a permanent and temporary exhibition space and a place of training. Far from being the result of an exclusively museum vision or linked to a pure research function, the new building is a place of documentation as much as an educational tool: the documentary source is both an object of exhibition and research. , accessible to researchers and the general public.
A hall brings together the different spaces. Bordered by an ambulatory, distributive promenade of the different functions, it develops vertically to give an understanding of the whole.
The monumental arches on the ground floor are like so many blades of white concrete that span and structure the reading room. The blades cross the glass wall, bend to draw and contain the triangular space of the hall, the stairs cling to it to climb towards the ambulatory of the exhibitions.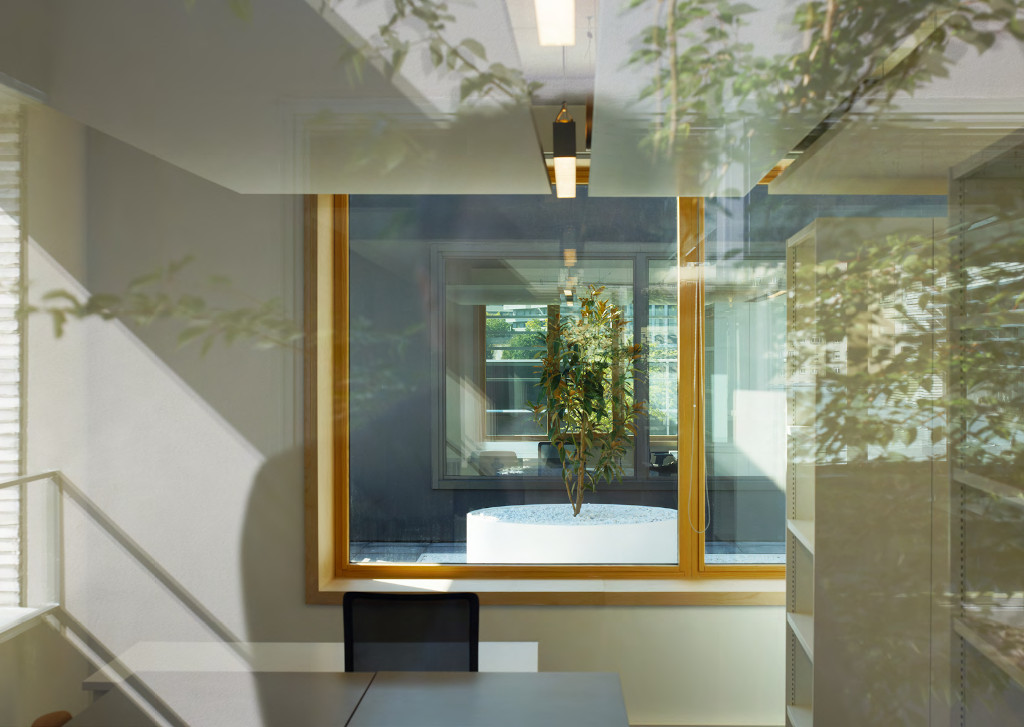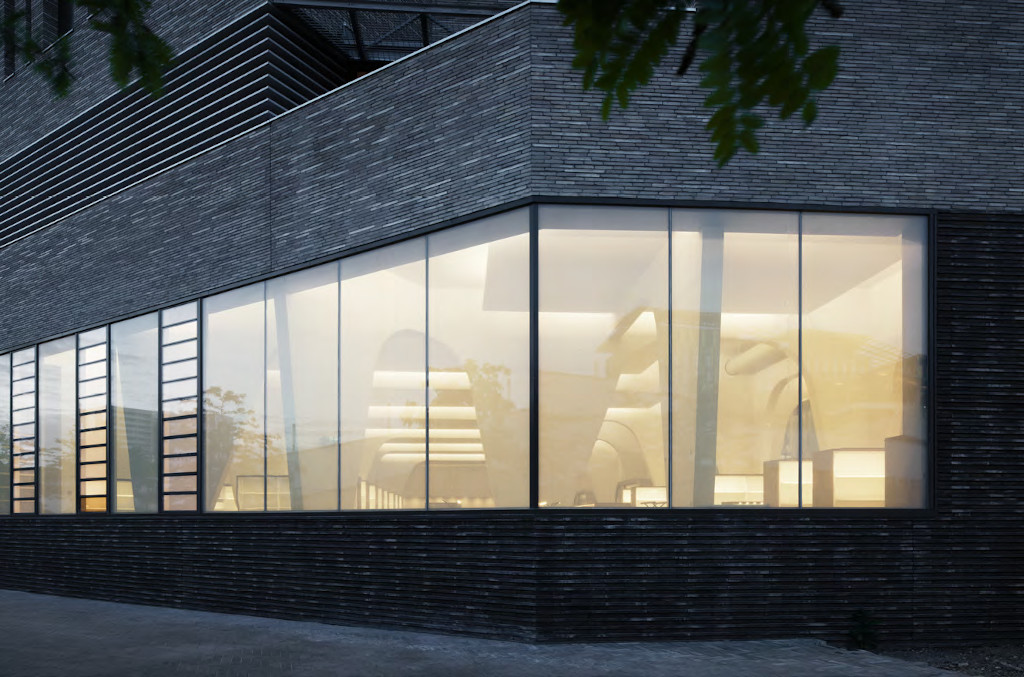 Whether natural or artificial, the light is meticulously constructed to invent a poetics specific to each space.