Corona virus. ©2020 Merdeka.com
Merdeka.com – Israel recently reported its first case of a patient suffering from both Covid-19 and influenza.
Although the case of this pregnant woman has attracted worldwide attention, this is not the first time a case of this so-called "flurona" has been reported.
A number of experts said that the current condition, which is entering winter and the season for flu and is still spreading Covid-19, especially because of the emergence of the highly contagious Omicron variant, then it is only a matter of time for this flu to spread.
How dangerous is this flurona and should we be worried? Check out the explanation so far:
What is 'flurona' and is it a new disease?
Flurona has attracted global attention due to the occurrence of flu and Covid-19 virus infections at the same time. This is not a new variant of the Sars-CoV-2 coronavirus that causes the Covid-19 disease.
According to the United States Centers for Disease Control and Prevention (CDC), a person can be infected with the flu and Covid-19 at the same time.
"If you catch the flu it doesn't mean you can't catch Covid-19 or vice versa," said WHO emergencies manager Abdi Mahamud, as reported by the South China Morning Post page last week.
Researchers around the world have known that it is possible for someone to get COVID-19 and other respiratory diseases since the pandemic began and their findings are well documented.
Researchers at Tongji Hospital in Wuhan City found that a number of people were exposed to Sars-CoV-2 and influenza at the same time at the start of the pandemic in the city. According to their paper in the Medical Journal of Viruses in June 2020, nearly half of the 307 Covid-19 patients known to be infected with the influenza A virus and another 7.5 percent were infected with influenza B.
2 of 3 pages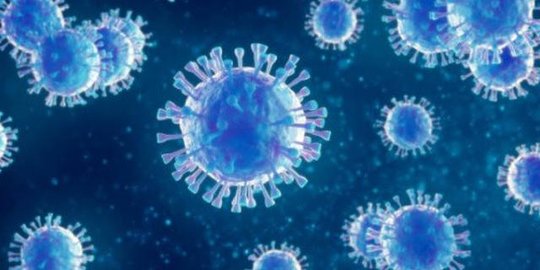 Two months earlier, researchers at Stanford University in Northern California found a patient infected with both Sars-CoV-2 and influenza.
In May of that year, the Clinical Hospital in Barcelona also reported four cases of infection with flu and Covid-19 in an 81-year-old woman and three men aged 53, 78 and 56.
In Iran, researchers at Alborz University Medical Sciences found 79 similar cases from December 2019 to September 2020.
In Brazil, researchers also found six similar cases from 400 specimens collected between March and December 2020.
How is flurona spread?
According to the WHO, flu and Covid-19 are spread in the same way: through splashes of mucus and aerosols/air vapor when an infected person inhales, talks, coughs or sneezes.
People can also get it if they touch their eyes, nose or mouth after touching a surface or object that is contaminated with the virus.
What are the symptoms?
Both types of disease show the same symptoms such as fever, cough, lethargy, sore throat, muscle aches, body aches.
But Covid-19 can cause a loss of smell and a more serious symptom is shortness of breath. Covid-19 can also trigger severe illness in certain people and take longer to show symptoms and allow patients to transmit the disease longer, the CDC said.
3 of 3 pages
Is flurona worrying?
Experts say there is reason to be worried because both diseases can lead to severe illness and death.
Authorities in Israel are still investigating whether this simultaneous transmission could lead to more serious illness even if the pregnant woman, the country's first case, was finally discharged from hospital in good health, Beilinson Hospital in Petah Tikva said.
Jin Dong-Yan, a virologist at the University of Hong Kong, said the flu is not a big threat because infections are also rare.
"The flu doesn't appear in many places where people still practice social distancing. The disease will disappear in Australia, New Zealand or Hong Kong in 2020 and 2021," Jin said.
However, because a number of countries have relaxed restrictions, the flu could return again and raise fears of a "twindemic", a severe flu illness in the midst of the Covid-19 pandemic.
The US CDC found hospitalizations for a flu-like illness more than doubled last year. Even in China, when the restrictions were tight enough, the flu transmission rate also increased and was greater than the previous season.
"The flu season has started to appear in many countries and we are seeing less and less flu vaccines. We will be able to see the trend of this disease increasing," Mahmud said at a virtual press conference from Geneva, Switzerland, on January 4.
"This is our biggest concern, in the event of a twindemic. All the restrictions for Covid have eliminated the flu. But now they have been relaxed. Most people are still unvaccinated and the flu will come back stronger."
How do we protect ourselves from flurona?
The preventive measures for the flu and Covid-19 are the same: adhere to social distancing, wear masks, diligently wash hands and be vaccinated.
The flu vaccine has been around for decades and is updated every year. The current Covid-19 vaccine still provides protection against serious illness, hospitalization, and death, despite mutations that make the virus highly contagious, such as Omicron.
"Our message is very clear, yes, there can be infections all at once and that can be because we loosen the restrictions that previously protected us," Mahmud said while stressing the importance of vaccination.
"We have an effective flu vaccine and an effective Covid-19 vaccine that can protect us from both viruses." [pan]
Also read:
WHO: More than half of Europeans will be infected with Omicron in two months
World Covid-19 Cases Rise Very Significantly
Pfizer: Omicron Special Vaccine Will Be Available In March
The US Again Sets a Global Record, Recording 1.35 Million Covid-19 Cases in a Day
Covid Cluster Appears, Cities in China Will Test 14 Million Residents in 48 Hours
List of Countries with High Omicron Explosions, Beware of Indonesian Citizens Traveling Abroad
Cypriot scientists confirm finding of Covid-19 Deltacron variant, combination of Delta and Omicron
When Covid-19 Cases Skyrocket, Indian Politicians Are Precisely Busy Election Campaigns
Cuban Success Story Exceeds Rich Country's Capability With Homemade Covid Vaccine
.