The communicator and entrepreneur of Venezuelan origin, Fabiana Marquezovercame the difficulties of migrating to a new country to develop his professional and personal projects.
Constancy, patience and discipline were the keys for Fabiana Marquez overcome the adversities she faced after having to leave her personal and professional projects in Venezuela due to political and economic conditions, to develop in the United States as a businesswoman with the creation of the brand FM Swimwear of beach clothes.
your line of swimsuits has been very successful.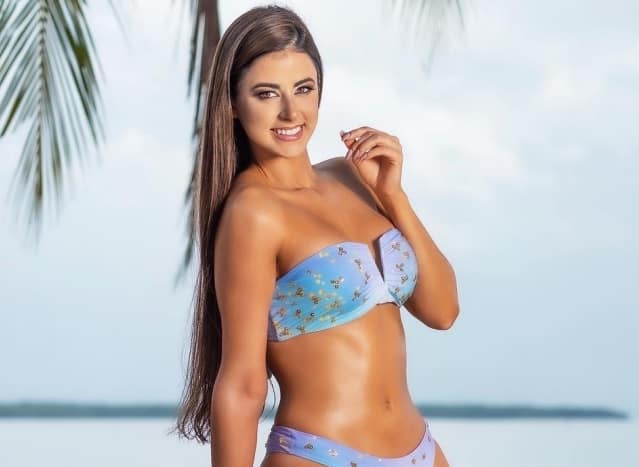 "Venezuela in particular is a country where things can be done very easily because there are not so many laws, so many rules, so many fines as it is here, so you arrive with a completely different mentality wanting to conquer the world, and of course you achieve it, but it is a little more complicated and I learned to have a lot of patience", he commented.
In the United States, he assured, you have to wait for everything to be done the right way.
"With bathing suits it was a pretty strong goal that I made because you have to spend a lot of time for it to happen, you have to look for contacts because things are brought from Medellín and I had to look for people in Medellín because here in the United States United, they really like the quality of Colombian clothing," he explained.
Swimwear line
She narrated that at the beginning of her business project she began to design by herself and lay out her own swimsuit models, since she had no way to pay anyone to draw her and make the designs as she wanted them to save on costs.
"Then I grabbed a sheet myself and began to draw everything myself and in the workshop they understood me and I began to explain that I wanted everything with embroidery with very good finishes and it was practically a year to be able to get the first production out because they sent me the samples, not I liked the fabric, then I didn't like the embroidery or the finish and the people in the workshop got to know me better and we launched my first collection", the entrepreneur narrated in an interview.
Thanks to the contacts he built since his arrival in Miami, he was able to promote his designs, since in this country he had the opportunity to establish relationships in the media, and with influencers from the Pro Project, another digital marketing venture in which he participates. , refers the information.
"What I learned was to have patience because I wanted everything to happen now but it was impossible for everything to be so fast, but today I have learned to have patience, perseverance and discipline and I think that has been the key to success for achieve all the goals that I have set for myself," he explained.
For the near future, it is developing new FM-branded application products such as sunscreen, arm hair bleach, and a sunscreen.
About her departure from Venezuela, where she studied Social Communication, she says that she was forced to pause her long career in beauty events, in dance, dancing, modeling, event animation and as a radio announcer.
"I had my own radio program that I had to close due to government issues, I received a letter in which I was forced to close the program or to close the service station if it was not closed," said Fabiana.
In addition, he maintains a foundation for children with cancer in Venezuela, which continues to function despite being outside the country. And he works with Proyecto Pro, a digital marketing company, which works with campaigns, influencers and social networks and is found on Instagram as @fabimarquez21.