The Bundesliga soccer players from Eintracht Frankfurt will have to accept the next serious injury. After Camilla Küver, Virginia Kirchberger will now also be absent for an indefinite period.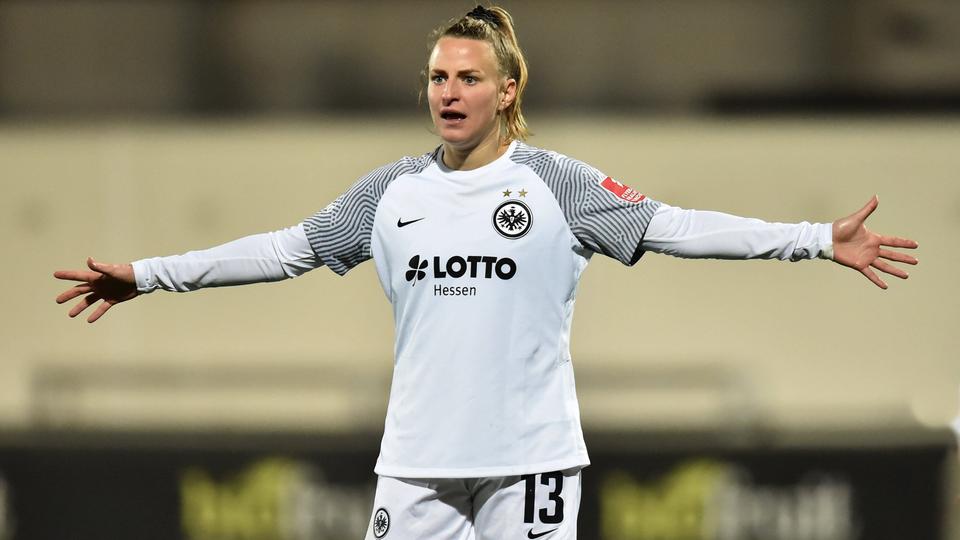 In the World Cup qualifier for the Austrian national team in Luxembourg (8-0), Kirchberger broke a tibia and fibula on Tuesday evening. This was announced by the Austrian Football Association (ÖFB).
After just ten minutes of play, Kirchberger was fouled by Emma Kremer from Luxembourg and then treated for a long time by the ÖFB team doctors. In the hospital, the suspicion of a broken tibia and fibula was confirmed in the evening.
Kirchberger operated on that night
The 28-year-old defender was operated on that night. She is expected to be released from the hospital on Saturday.
"The injury is extremely bitter and overshadows the result today," said ÖFB team boss Irene Fuhrmann after the game. "We wish Gini Kirchberger all the best on her way back."
Dietrich: "Extremely bitter"
The joy of three-time goalscorer Stefanie Enzinger was also subdued. "The injury affects us all very much." Kirchberger threatens to be out for the rest of the current season. In Austria's 8-0 win in front of 719 spectators at the Stade de Luxembourg, her Frankfurt team-mate Barbara Dunst scored the goal to make it 5-0.
"Gini is an important part of our team. We are all very, very sorry for her bad diagnosis," said Eintracht sports director Siegfried Dietrich. "The injury, six months before the Austrians' European Championship opening match against England, is extremely bitter for her and we hope that she will soon recover. We all stand behind her and support her on her way back."
Eintracht: Küver is missing with a cruciate ligament tear
For Eintracht's Bundesliga soccer players, the Austrian's serious injury is the next shock within just a few weeks. The 18-year-old defender Camilla Küver tore a cruciate ligament only in mid-November.