pts20210506045 Technology / digitization, company / economy
Data Science (Bild: IT Community Styria)
Graz (pts045 / 06.05.2021 / 17: 15) – Data and the knowledge derived from it determine the economic success of companies, industries and regions. For the Styrian companies that operate in a time of globalization, digitization and technological change, data, access to data and their understandable processing are becoming more and more important.
However, knowledge can only be derived from data if all relevant facts are available in a complete, up-to-date and understandable manner. In practice, many work steps are necessary in order to prepare facts in such a way that findings and decisions can be derived, says Markus Moser from the IT Community Styria: "At its core, data science stands for the extraction of knowledge from data. To gain knowledge from data , we use processes and techniques from the fields of mathematics & statistics as well as information technology and apply algorithms that we often have to generate for the specific application.
The combination of technical and mathematical processes with the specialist knowledge of the respective company is essential for the success of a data science project. Correct conclusions can only be drawn with the appropriate business know-how. That is why it is so important that data scientists also have a corresponding understanding of companies, industries and markets. "
Data science offers companies enormous potential to gain new knowledge and to derive measures from it. The regionally available IT partners of the IT Community Styria support companies in the implementation of data science solutions. Among many others, Energie Graz and Magna Steyr Fahrzeugtechnik, as well as the customers of BearingPoint, benefit from data science solutions made in Styria.
For the customer service point of Energie Graz, axtesys has created a solution in a pilot project that uses artificial intelligence to automate the categorization and forwarding of customer inquiries. This means that the entire process can be completed more quickly and Energie Graz customers receive the requested information more quickly.
Magna Steyr Fahrzeugtechnik uses a simulation and visualization environment created by the Know Center to optimize logistics processes. This allows users to make model calculations based on real data and thus to evaluate strategic alternatives more easily. The project not only reduced costs, it also achieved positive climate effects in the form of CO2 savings. In order to further increase the security and availability of its solutions, BearingPoint has developed a platform for its customers that detects anomalies in the software process by analyzing log data and log processes. In this way, errors in systems are recognized more quickly and analysis times are shortened.
Data science is more than a trend and offers companies numerous opportunities to raise their data treasure, use it sensibly and thus reduce costs, operate more sustainably or discover new business models. Well-trained employees are required for the successful handling of data science projects.
"Especially in the relatively young field of data science, specialists are rare – at the same time increasingly in demand. The members of our IT Community Styria rely on close networking with Styrian universities and technical colleges. But the further training of IT colleagues with longstanding experience is important to us. That is why the community offers cross-company courses and exchange opportunities, "says Moser, summarizing the importance of Styria as a digital educational and business location.
A more detailed overview of the services of the Styrian IT industry in the area of ​​data science can be found on: https://www.it-community-styria.at/leuchtturmthemen/data-science
(End)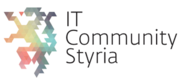 .