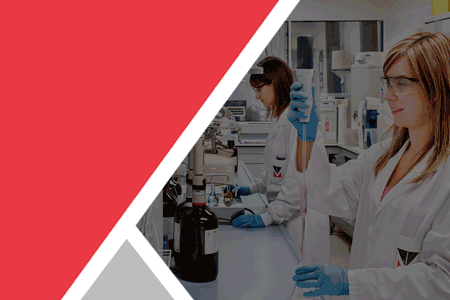 The Ministry of Health, following the WHO recommendations, points out now that, in those cases of coronavirus that they need home isolationThis should be done up to three days after the resolution of the fever and the clinical picture, with a minimum of 10 from the onset of Covid-19 symptoms, and not 14 as at the start of the pandemic. In a new update technical document of 'Management in Primary and Home Care Covid-19' explain how it should be done.
Health also notes that asymptomatic cases Isolation will be maintained for up to 10 days from the date of diagnosis. Follow-up will be supervised until epidemiological discharge, in the manner established in each autonomous community.
– DIRECT | Access here the latest information on Covid-19 coronavirus –
On the form in which this home isolation should be, in the text Health indicates that the patient does not need to be accompanied if you can ensure the terms of isolation and one telephone assistance. Because they emphasize that you must have a telephone that "guarantees permanent communication with health personnel until symptoms are resolved".
They will also facilitate health procedures so that you do not have to attend the health center in person. And you will be informed of social resources for support or help available locally as well as from local community networks in place.
No cohabitants of risk groups
Although they explain that each case should be assessed individually, "as a general rule there should not be living with health conditions that pose a vulnerability: advanced age, functional diversity, chronic diseases, immunosuppression, pregnancy … "
In addition, both the patient and their cohabitants must be able to understand and apply correctly and consistently the basic measures of hygiene, prevention and control of infection, which previously must have been explained to them.
Each health center will have the capacity to carry out home care and monitoring. Ideally, they add, it should be through controls by telephone, and face-to-face when deemed necessary.

How to be at home
As in previous technical documents on home isolation, this new update indicates that the patient should preferably stay in a stay or room for individual use or, if this is not possible, in a place where a minimum distance of two meters can be guaranteed with the rest of the cohabitants.
---
The sick person should not receive visits during isolation time
---
"The room door must remain closed until completion of isolation. In the event that it is essential for the patient to use the common areas of the home, they must use a surgical mask and carry out hand hygiene when leaving the room and before entering it, "they point out.
In addition, the stay or room must have a ventilation suitable directly outside, like the common areas. It is preferable that the isolated person have a exclusive use bathroom but, if not, it must be cleaned with household bleach after each use that the isolated person makes of it.
They also recommend having a communication system by telephone or by intercom (such as those used for monitoring babies) to communicate with family members, without leaving the room.
"Inside the room or room, a garbage can should be placed, with a pedal opening lid, and a plastic bag with a zipper to deposit waste.
Hygiene measures
The document also includes the hygiene measures to follow. For example, it indicates that the sick person must at all times follow the measures of respiratory hygiene: Cover your mouth and nose when coughing or sneezing with your flexed elbow or disposable tissues that will be placed on the garbage can arranged inside the room after use. In addition, the patient should wash their hands frequently with soap and water. You can also use alcohol-based preparations if they are available and there is no visible dirt.
The sick person must not receive visitors during the period of isolation. Neither should you make exits outside the home (only in case of urgent health care, in which case you will contact your CAP or the Emergency Services for evaluation and transfer to a health center if necessary). And they recommend that, as far as possible, it is a single person who accesses the room for care work.
"All these indications will be explained to the patient and family, responding to any doubts they raise and carrying out feedback of the information, in order to ensure that the professionals have explained themselves correctly and both the patient, and in his case the family, understand the situation and its management appropriately. In any case, a communication line will be enabled to resolve possible doubts, "they add.
---
Although it may contain statements, data or notes from health institutions or professionals, the information contained in Medical Writing is edited and prepared by journalists. We recommend the reader that any questions related to health be consulted with a professional in the health field.
Please enable JavaScript to view the comments powered by Disqus.