Wolfgang Kreischer, doctor with a practice in Berlin-Zehlendorf, has already noticed in the past few days that more and more people are worried about the rapidly increasing number of corona infections in Germany. Also many of those who have not yet been vaccinated. Kreischer is the chairman of the Association of General Practitioners in Berlin and Brandenburg. He told DW: "There are unvaccinated people who can be convinced step by step. These are latecomers who are now mixing with the booster vaccinations. These are the very quiet who say little."
Long queues are now also forming in front of the open vaccination centers. Nevertheless, Kreischer adds: "But there are still those who refuse to be vaccinated." And in this group, the aggressiveness grows every day: "It is said that the vaccination is harmful, that higher powers are behind it. And we should stop, otherwise we would see what happens. A patient said on going out: 'I would like you all to be punished here.' Unfortunately there is. There is no cure for stupidity. "
Little education, right disposition
Stupidity or politically motivated ideology? Heike Klüver from the Institute for Social Sciences at the Humboldt University in Berlin participated in a study on Germans' willingness to vaccinate back in March. 20,500 people, selected as a representative, were surveyed at the time. Result: 67 percent of those questioned had already been vaccinated or were ready to do so, a further 17 percent were undecided, and 16 percent completely refused to be vaccinated.
In an interview with DW, Klüver said of the last group: "We see a significant connection between education and the rejection of vaccination. The lower the level of education, the higher the rejection. And the people who reject the vaccination are more likely to be voters Party 'Alternative for Germany' (AfD) and have represented more right-wing positions. In addition, these are people who have little confidence in politics, the government, the media and the health system as a whole. "
In the past against immigration, today against vaccination
It is a group that had already solidified before Corona and its convictions were strengthened again by the pandemic. Klüver: "We see a relatively clear skepticism about migration. We were also able to see in March that this group did not adhere to the Corona rules at all, neither to wearing a mask nor to the rules of distance." Which in the strongholds of the AfD in the eastern federal states has now driven the infection rates up again.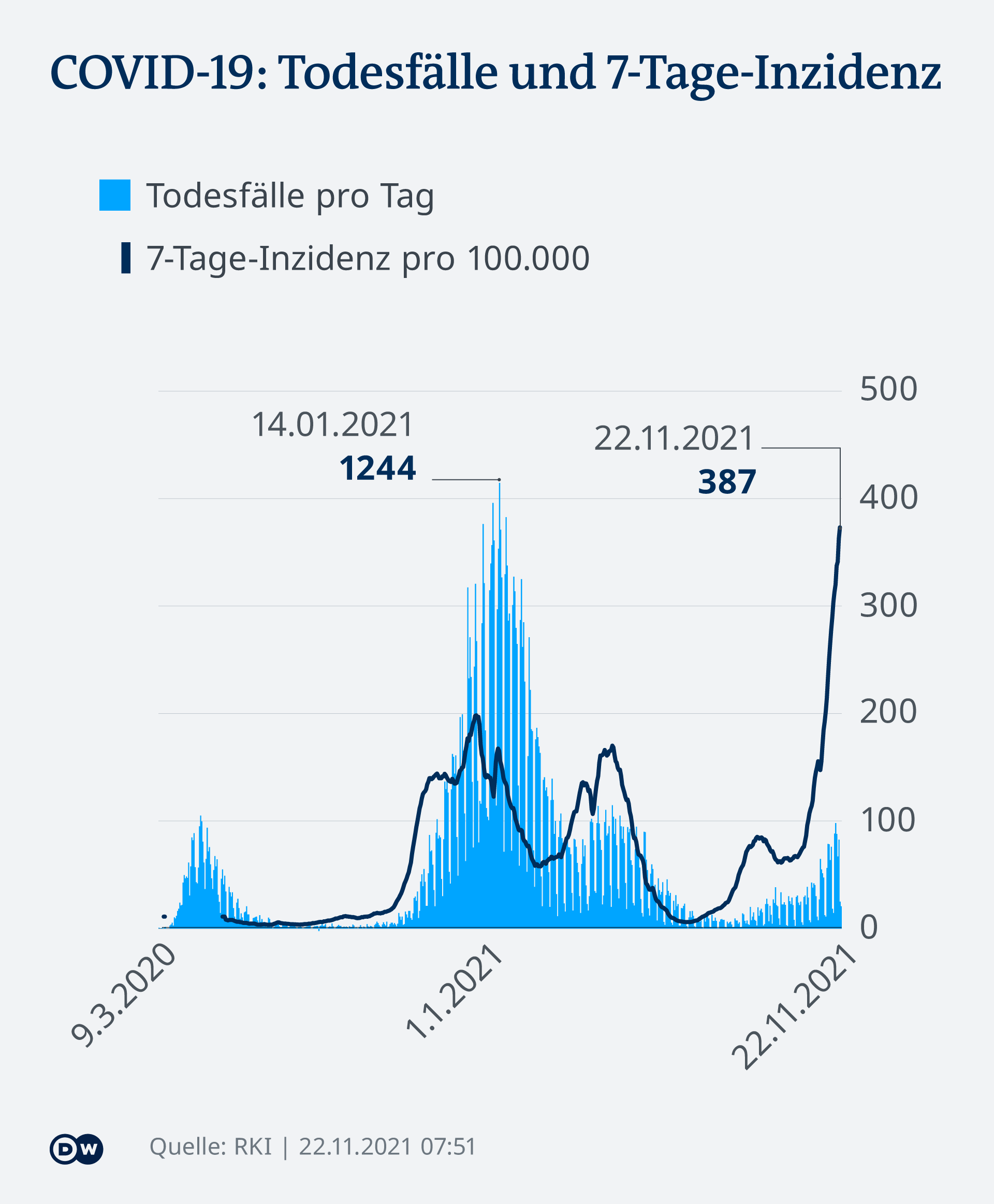 The numbers from Germany
A closed group
A kind of corps spirit has long since formed in this group, as reported by Josef Holnburger from the "CeMAS" research group. CeMAS, short for "Center for Monitoring, Analysis and Strategy", researches right-wing extremist positions and conspiracy narratives primarily online and is funded by the Alfred Landecker Foundation, among others. Holnburger now tells DW: "If it comes out that someone from this scene has been vaccinated, it also leads to great outrage from many others. Because then the rule is that you would have given in or that you would have given in."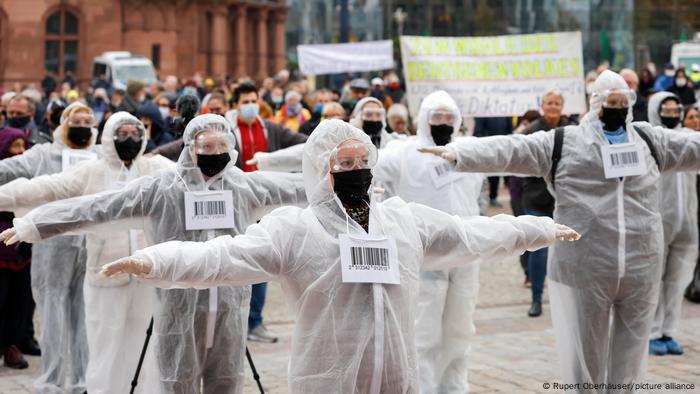 Mid-October in Dortmund: Opponents of vaccination pose as anonymous citizens who accept all Corona restrictions without complaint
The vaccination skepticism towards Corona was deliberately exploited by right-wing groups, especially in the East, contrary to the culture that actually prevailed there, according to Holnburger: "This is surprising because it is actually the federal states that have so far, before Corona, been through a had a particularly high vaccination rate, for example against measles or tetanus. " A kind of late legacy of the GDR, in which numerous vaccination requirements existed, unlike in the old federal states.
Attacks and threats against those willing to vaccinate
Like Klüver, Holnburger sees a direct connection between right-wing slogans rejecting the state and refusal to vaccinate. The rejection of the corona measures is currently the dominant topic, but in the future it may well be displaced by other topics. Holnburger: "There are people who have a closed ideological worldview, who live in a different reality and are not convinced by arguments. We will also experience this with other issues, for example with measures against climate change."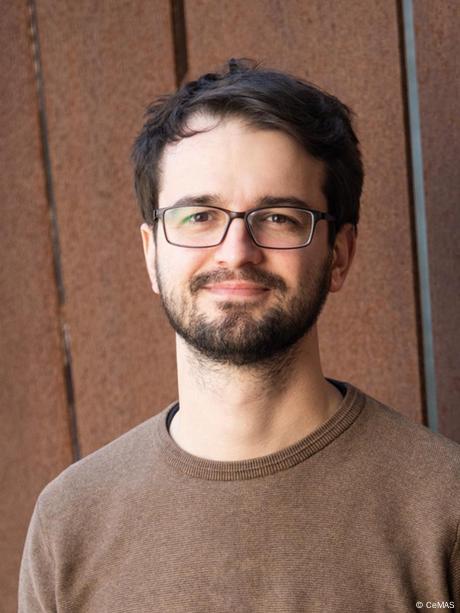 Josef Holnburger is managing director at CeMAS together with Pia Lamberty
In Saxony and Thuringia there are increasing reports that those willing to vaccinate and doctors are even victims of violent attacks and threats. And in southern Germany, in Bavaria and Baden-Württemberg, the diffuse group of Corona critics of the "lateral thinkers" movement is particularly strong.
Doubters can be reached by tough measures
In contrast to these ideologically stable groups, however, the undecided people who have not yet had themselves vaccinated are definitely reachable. The study from March lists: Up to 13 percent more people could be won over to a vaccination through vaccination by trusted family doctors, through privileges for vaccinated persons and even through possible monetary payments to vaccination reluctants.
Only: In the doctor's office vaccinations have long been done. And there will probably be a few more privileges for those who have been vaccinated in the future if, for example, the "2G rules" prevail nationwide. So when only those who have been vaccinated or Genesis can visit restaurants, cinemas and concerts. But the vaccination rate is still stagnating at around 68 percent and thus, interestingly, at almost exactly the value that the study in March had foreseen.
Most of the hotspots are in the south and east
A comparison of the vaccination quotas of the federal states shows: Where the quotas are lower than the national average, the infections skyrocket. Many of the districts with the currently highest rates of new infections are in Saxony and Thuringia, and recently also in Brandenburg.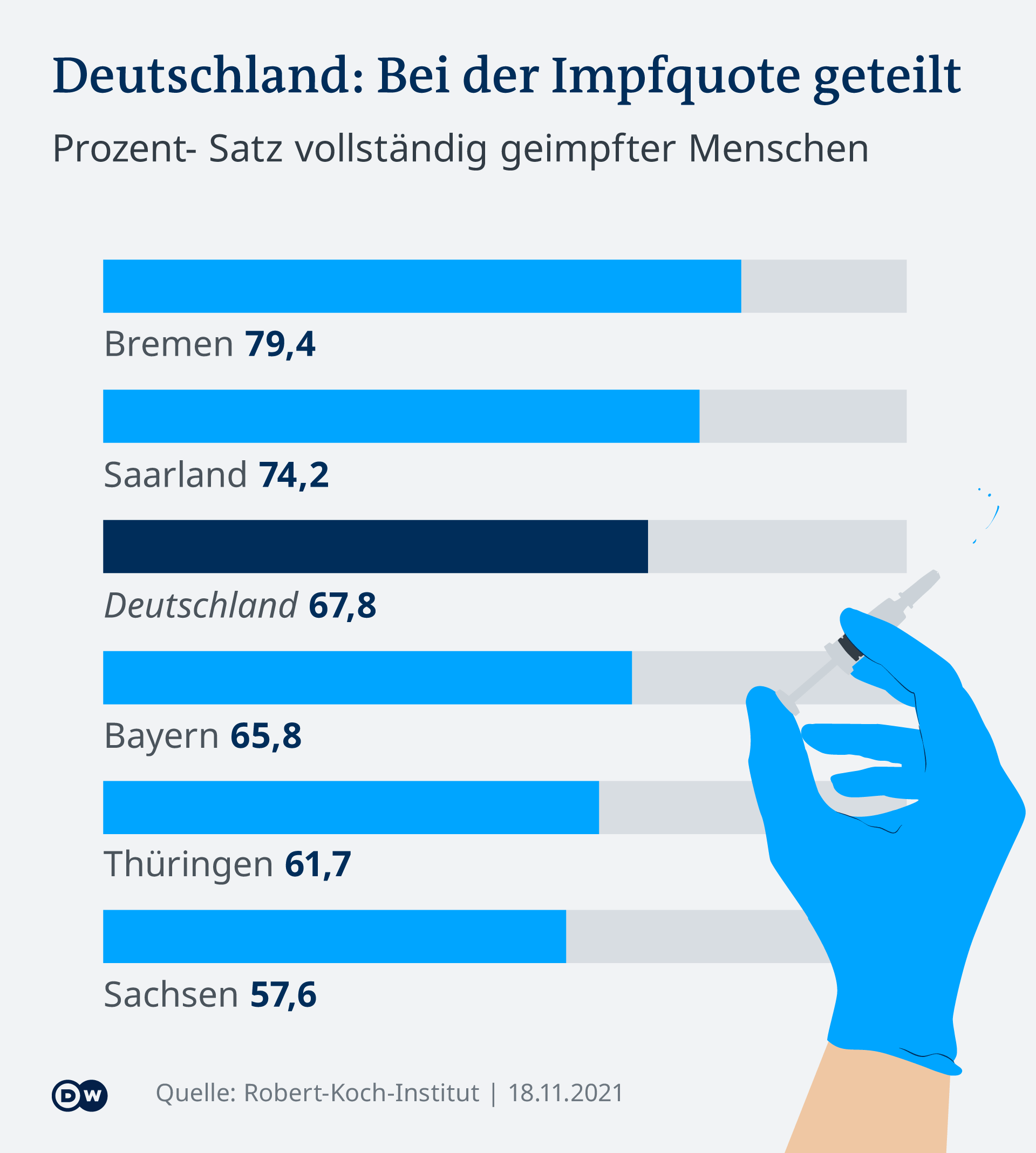 But also in Bavaria, where the vaccination quota is only slightly lower than the national average, there are such hotspots. Bavaria, however, has to struggle with higher numbers from the beginning of the pandemic due to its border location with Austria, for example, and this is also the case now. Vaccination works best in Bremen, where a rate of almost 80 percent is achieved through a transparent and skilful approach to citizens.
Implement vaccination obligations and privileges for vaccinated people
All of the scientists and doctors surveyed agree that politicians should not allow radical anti-vaccination measures to prevent them from taking drastic measures against the pandemic. Kreischer says, for example: "You should introduce compulsory vaccinations for certain groups because I, as a patient, want to know that if I have to go to a hospital, I will be protected there."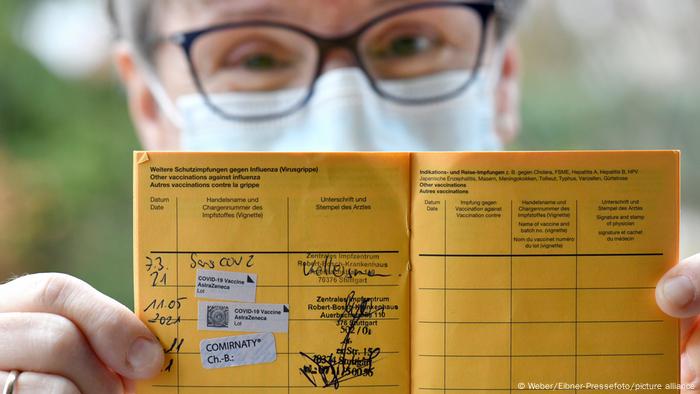 More and more people in Germany are being vaccinated for the third time. But the many people who do not want to vaccinate are driving up the number of infections
A few days ago, a round of the Prime Ministers with the Executive Chancellor Angela Merkel (CDU) decided on such a possible vaccination requirement in clinics and nursing homes. For Heike Klüver, too, the following applies: Don't be afraid of taking tough steps: "One can say. There could be further polarization, but it must be noted that trust in the existing institutions was very low in advance." And on the other hand, a clear majority of Germans are still willing to vaccinate and support most of the measures against the pandemic, including the painful ones.
.