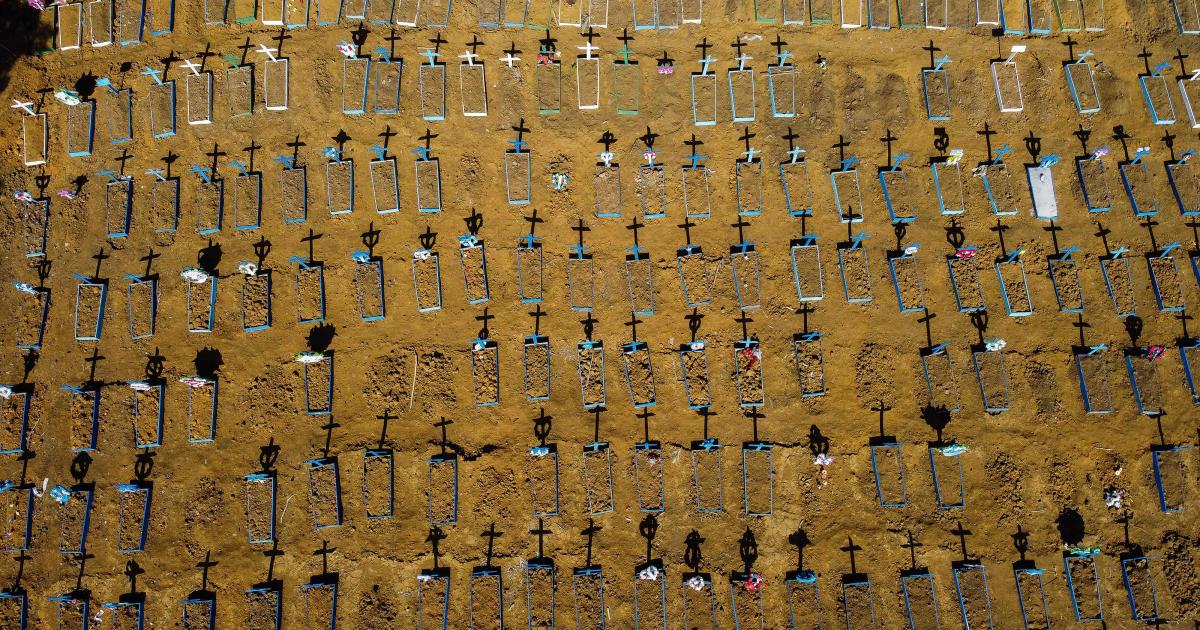 06/01/2020, 9:31 PM | Peter Temel
68 infected after the outbreak in Göttingen
In the north German town of Göttingen (state of Lower Saxony), after several private family celebrations, at least 68 people tested positive for Sars-CoV-2. The results of further tests are still pending, the city said on Monday evening. One person would continue to be treated in hospital.

The authorities in Göttingen are working flat out to find all people who have had contact with the infected. 203 first-degree contacts were identified in the city and district of Göttingen, it said. All would have received a quarantine order and are asked to be tested. Other contacts would have been found in Salzgitter, Osnabrück or the Eichsfeld district. These have been informed.
06/01/2020, 8:36 PM | Peter Temel
Kogler gave hope for stadium spectators from September
Vice Chancellor and Sports Minister Werner Kogler has given the representatives of the Bundesliga a hope to be able to play in front of spectators again next season. From September 1, a little further thinking could take place, said the Greens boss on Monday evening on the pay transmitter Sky. At the same time, the Styrian pointed out: "The fans are not sitting in the stadium to meditate in silence."
More here:
06/01/2020, 8:16 PM | Peter Temel
Spain reports first day without death in three months
Spain has reported its first day without corona deaths in three months. No other pandemic victims have been reported in the past 24 hours, Fernando Simón, head of the Spanish Coordination Center for Health Emergencies, said Monday. This is "very, very positive". The number of new infections has also fallen.
Simón emphasized that contagions with the corona virus are now very quickly found. At the same time, he urged caution and avoiding large crowds.
06/01/2020, 7:35 PM | Peter Temel
France relaxes corona restrictions – cafes open again
In France, corona-related restrictions will be further relaxed on Tuesday. This includes opening restaurants and cafes, which must follow safety regulations. In the Paris area, which has been hit harder by the Covid 19 pandemic, it is only allowed to eat and drink on the outdoor terraces.
06/01/2020, 6:48 PM | Laura Schrettl
No positive result in 24 hours in Tyrol
In Tyrol on Whit Monday, both the number of coronavirus infections and those of those who had recovered remained constant. According to the country, 18 people were still suffering from the corona virus. The number of deaths related to the coronavirus also remained unchanged at 108. 3,420 people were considered recovered.
In the two districts of Imst and Reutte, there are currently no more Covid 19 sufferers. Most of the 18 cases of infection were recorded in the Innsbruck-Land, Schwaz and Kufstein districts, each with four.
06/01/2020, 6:35 PM | Peter Temel
Spanish football club plans to restart with fans in mid-June
The Spanish second division soccer club UD Las Palmas wants to play in front of fans at the restart of the season after the three-month Corona break. "UD Las Palmas fans will be allowed to come to the stadium on June 13th to cheer on their team against Girona," club boss Miguel Angel Ramirez told the club's radio station on Monday.
So far, however, both the league and the authorities have stated on several occasions that there will be football games with spectators in the stands next season at the earliest.
06/01/2020, 6:24 PM | Peter Temel
Great Britain: Lowest death toll in ten weeks
In the UK, the number of daily corona deaths has dropped to its lowest level since the nationwide exit restrictions began two months ago. 111 people infected with the novel coronavirus have died in the past 24 hours, UK Health Minister Matt Hancock said on Monday. This is "significant progress" in containing the pandemic.
06/01/2020, 6:19 PM | Peter Temel
Corona peak in South and Central America is not yet in sight
According to the WHO, the peak of the coronavirus pandemic has not yet been reached in South and Central America. "South and especially Central America have certainly become zones of intense infections," said WHO emergency coordinator Michael Ryan on Monday evening.
"I don't think we've already reached the peak of the broadcasts there." It is not possible to predict when this will happen.
06/01/2020, 6:18 PM | Peter Temel
WHO also rejects comments on the disappearance of coronavirus
With a sharp warning, the World Health Organization (WHO) rejected an Italian doctor's statement that the novel corona virus no longer exists in Italy. "We have to be particularly careful not to give the impression that the virus has suddenly decided to make it less sick," said WHO expert Michael Ryan. "This is not the case at all," said Ryan at a virtual press conference in Geneva.
The Italian doctor Alberto Zangrillo, director of the San Raffaele hospital in Milan, said in an interview with the Italian television station RAI that "in reality the virus no longer exists clinically in Italy".
06/01/2020, 5:19 PM | Laura Schrettl
No summer break in Lower Austria kindergartens
If necessary, the facilities remain open for the entire vacation. When it comes to additional costs, the state financially supports the municipalities. The intention: During the summer months, parents should be able to return to everyday working life as carefree as possible.
06/01/2020, 5:19 PM | Peter Temel
The Czech Republic opens borders with 20 European countries
The Czech Republic will open its borders bilaterally with 20 European countries from June 15th without having to submit negative corona tests or quarantine when leaving or entering the country. Foreign Minister Tomas Petricek said that all neighboring countries, including Austria, are among the "safe" countries.
These countries are in the "green" group of states that are considered "safe" with regard to coronavirus infection. Bilateral tourism will be possible, also with other European countries that represent "medium risk" ("orange" group) or "high risk" ("red" group). However, you will have to submit a negative corona test or go to home quarantine when entering or returning to the Czech Republic.
06/01/2020, 5:18 PM | Laura Schrettl
Positive case in school in southern Burgenland
A student at the Neue Mittelschule (NMS) Markt Allhau in the Oberwart district has tested positive for the corona virus. The patient is in an ordered home quarantine, said the Coronavirus coordination staff of the state of Burgenland. Now all contact persons in the school environment should be tested.
06/01/2020, 4:18 PM | Peter Temel
60 fatalities in Italy in 24 hours
Italy saw another drop in daily coronavirus deaths on Monday. From Sunday to Monday, 60 people died of the corona virus, compared to 111 in the previous 24 hours, the Italian civil defense said. In addition, only 178 new infections were counted, just over half as much as in Germany (333 on Monday).
A total of 33,475 people in Italy died from the corona virus. The number of actively infected was 41,367 on Monday, 6,099 people were treated in the hospitals, 424 of them in intensive care units.
06/01/2020, 3:56 PM | Peter Temel
Brussels Atomium reopened after corona crisis
The Atomium is open again: the Brussels landmark, closed due to the corona pandemic, has been open to visitors again since Monday, albeit under strict conditions. So only 150 people can be in the spectacular building in the north of the city at the same time. Visitors are measured for fever when entering. Tickets can only be ordered online.
06/01/2020, 3:49 PM | Peter Temel
Ukraine plans to fly to Vienna again from mid-June
Ukraine plans to resume flights abroad that were interrupted by the corona pandemic in two weeks. The second largest airport in the capital, Kiev, announced on Monday that it plans to fly to Vienna from June 16. A ban on landing machines from Ukraine is currently still in Austria, but is limited until June 14.
06/01/2020, 3:48 PM | Peter Temel
Hoteliers Association: Ten annual profits lost through closings
Since Friday the Austrian hotels have been able to accommodate guests again after a two and a half month break. Individual businesses in top destinations also report good occupancy rates on the long Pentecost weekend, but most hotels are still yawning and they are still far from being profitable.
No hotel would make a profit this year, said the spokesman for the Austrian Hotel Association (ÖHV), Martin Stanits said to the APA. "A good quality hotel makes two percent of the annual turnover. On average, 8.3 percent of the annual turnover is made in one month. The companies that were closed for two and a half months lost ten annual profits."
06/01/2020, 3:44 PM | Peter Temel
Monastic Republic of Mount Athos reopens to visitors
After an almost two and a half month quarantine due to the corona pandemic, pilgrims can visit the autonomous monastic republic of Mount Athos in northern Greece again. This was reported on Monday by the semi-official Greek news agency ANA-MPA. Visits are allowed in smaller groups of a maximum of 15 pilgrims per monastery, it said.
06/01/2020, 3:44 PM | Peter Temel
Eight more deaths in Sweden per day without death
Sweden reported eight new coronavirus-related deaths on Monday after Sunday was the first day without corona deaths since March. As the state health authority said, the number of deaths rose to 4,403. About 37,800 people have been infected so far. The Scandinavian country registered the first death on March 11.
06/01/2020, 3:10 PM | Peter Temel
Van der Bellen and "Corona curfew": the host's lawyer sees no problem
In the discussion about the Federal President's violation of the "Corona curfew", the lawyer of the restaurant operator concerned spoke up on Whit Monday. He believes that a lawsuit against the landlord should be stopped if it has ever been initiated.
You can find the exact reasons for the lawyer here:
06/01/2020, 2:14 PM | Laura Schrettl
New figures from the ministry
As of June 1 (3 p.m.), there were officially 16,643 officially confirmed coronavirus cases in Austria.