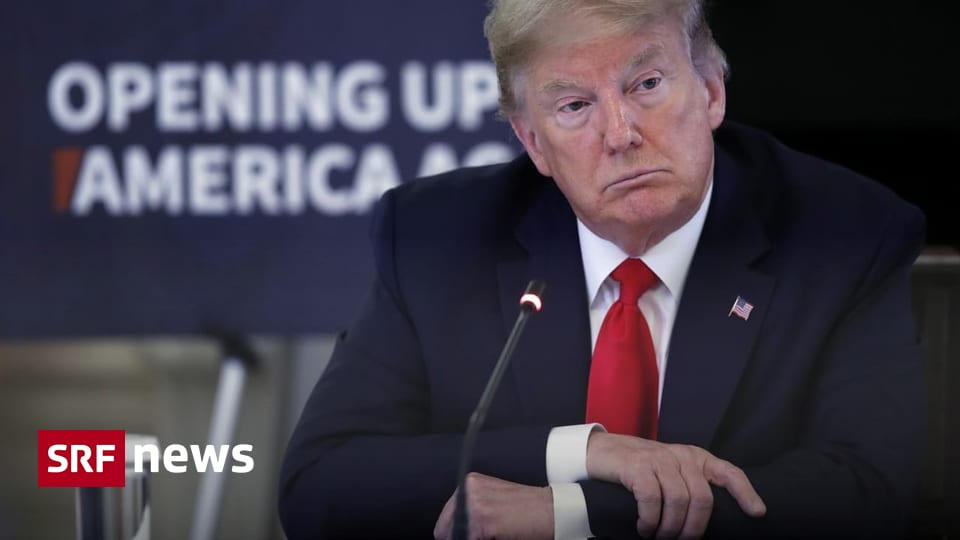 The EU is asking the US to rethink the break with the World Health Organization (WHO).
In the fight against the corona virus, only global cooperation and solidarity would help, according to a statement from Brussels.
Yesterday, US President Donald Trump announced that he was leaving WHO. He accuses the UN agency, among other things, of being controlled by China.
The call from Brussels to Washington came from the highest level. EU Commission chief Ursula von der Leyen signed the letter, as did EU foreign policy representative Josep Borrell.
"The WHO must continue to be able to lead the international response to current and future pandemics," the joint statement said. This requires the participation and support of everyone. «Anything that weakens international results must be avoided. In this context, we urge the US to reconsider its announced decision. »
For Trump, WHO is a "puppet"
After his repeatedly sharp criticism of the World Health Organization, US President Donald Trump has now followed up and canceled the cooperation on Friday. He did not wait for a 30-day ultimatum announced just last week. The American contributions would in future be put into other global health projects.
Trump described the Geneva-based UN agency as a "puppet" of China and accuses her of having reacted incorrectly to the corona pandemic.
Investigation of the corona crisis
Von der Leyen and Borrell write that the European Union continues to support WHO in the fight against the pandemic and has already pledged additional money. On May 19, all WHO member states had decided to launch an impartial, independent and comprehensive assessment as soon as possible and to learn from the international response to the corona virus. This is necessary to strengthen health protection.