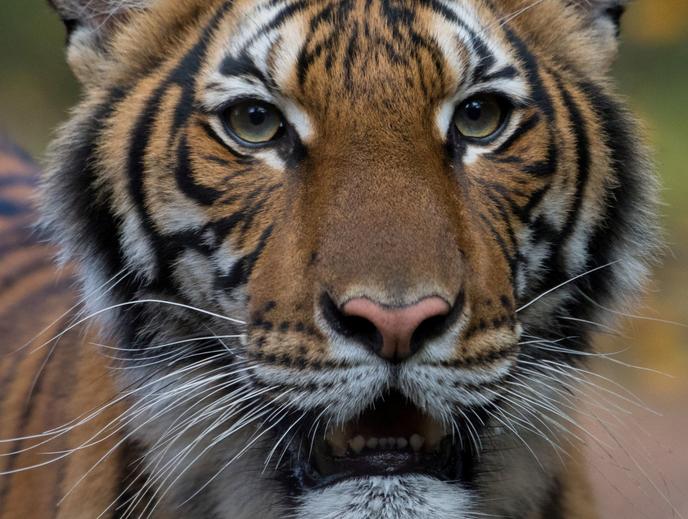 A tiger from a Bronx zoo in New York has tested positive for Covid-19, the institution said on Sunday (April 5th), a disease the feline reportedly contracted from a caretaker with no symptoms at the time.
The four-year-old Malaysian tiger named Nadia, his sister Azul, two Amur tigers and three African lions all suffer from dry cough, but are expected to recover fully, the zoo said in a statement.
"We have tested the feline taking all the precautions and we will make sure that any knowledge acquired on the Covid-19 will contribute to the understanding of this new coronavirus in the world, added the press release sent to AFP. Although their appetite has diminished, the felines at the Bronx zoo are doing well thanks to veterinary care and are lively, alert and interactive with their guards. "
"We do not know how this disease will develop in big cats because different species can react differently to new infections, but we will continue to monitor them closely and anticipate a full recovery", says the New York institution.
Infected cat in Belgium
The four zoos and aquarium in New York – a metropolis with more than 4,000 deaths from the virus – have been closed since March 16.
At the end of March, a cat was infected with the new coronavirus in Belgium, contaminated by its owner who was sick, according to Belgian health authorities who had then ruled out any risk of contamination from animal to man.
Similar cases have been reported in Hong Kong where two dogs tested positive for Covid-19. These animals are said to have contracted the virus from the people with whom they live. The Bronx Zoo said preventative measures were in place for the keepers as well as all felines in the city's zoos.