Finland and Sweden are well on their way to NATO. Russia strongly dislikes it.
Published:
Updated less than 10 minutes ago
"Finnish NATO membership is definitely a threat to Russia," said a statement from Vlatimir Putin's spokesman Dmitry Peskov on Thursday morning.
Peskov also claims that a NATO enlargement will not make the world or Europe safer.
He further said that Finland had joined the "unfriendly steps towards Russia" taken by the EU and threatened with what he calls a symmetrical response to this. Exactly what it should be he gave no details about.
"It all depends on how this expansion unfolds, and to what extent military infrastructure is moved closer to our border," Peskov said.
According to him, everyone wants to avoid a direct confrontation between NATO and Russia.
Russia's Foreign Minister Sergei Lavrov says Finland's desire to join NATO is a radical change in its foreign policy, according to Reuters. At the same time, he claims that NATO aims to continue to expand towards Russia's borders, in order to create a new "flank for military threats" against Russia.
He also repeats Peskov's message that Russia will have to retaliate – both militarily and in other ways.
Stoltenbeg promises fast process
On Thursday, it became clear that The President and Prime Minister of Finland recommend applying for membership in the Defense Alliance. Something Norway's Prime Minister, Jonas Gahr Støre, mentions as one «Historic decision».
Also in Sweden, it is likely that this will happen soon.
NATO Secretary General Jens Stoltenberg said on Thursday that he welcomes Finnish membership, and believes it will strengthen both NATO and Finland's security. He promises that the accession process will happen quickly.
– Finnish membership will show that NATO's door is open, and that Finland decides its own future, he says.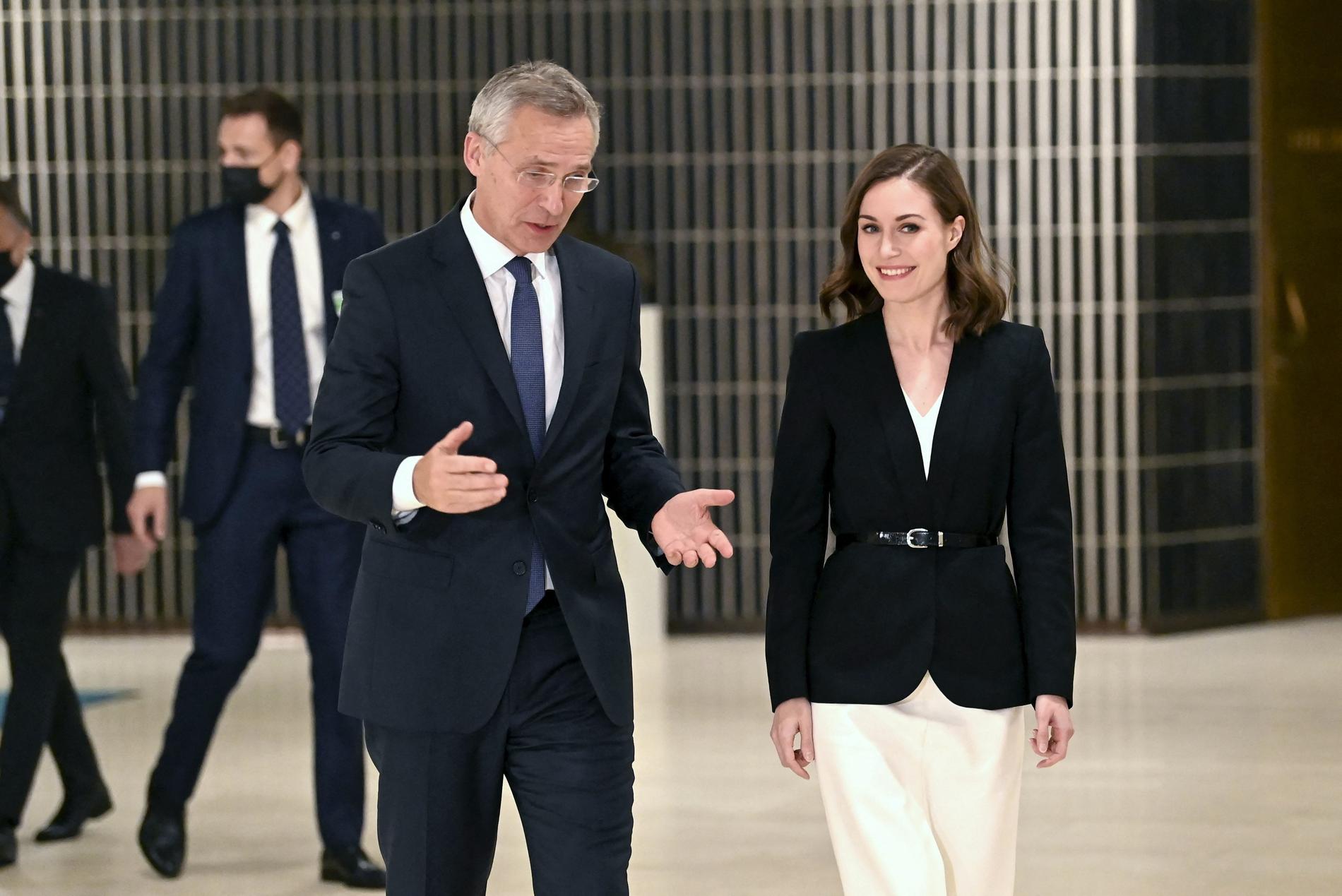 – Rejects allegations
– Basically, this is a horror scenario for the Kremlin, says Nupi researcher and Russia expert Julie Wilhelmsen when asked how Russia will react to the fact that Finland and Sweden are now well on their way to NATO membership.
She points out that the Russian authorities have for years referred to NATO as a hostile alliance, which has offensive intentions when it comes to what they do at the border along Russia.
– They all reject the claim that NATO's intentions are defensive as a kind of manipulation, especially on the part of the United States. This is their propaganda, says Wilhelmsen.
At the same time, she points out that this is a development which, according to the Kremlin's rhetoric, has been predictable. Especially since Russia annexed the Crimean peninsula in 2014.
– Russia has talked about Sweden and Finland as de facto NATO members in recent years as cooperation between these countries and NATO has picked up, the researcher says.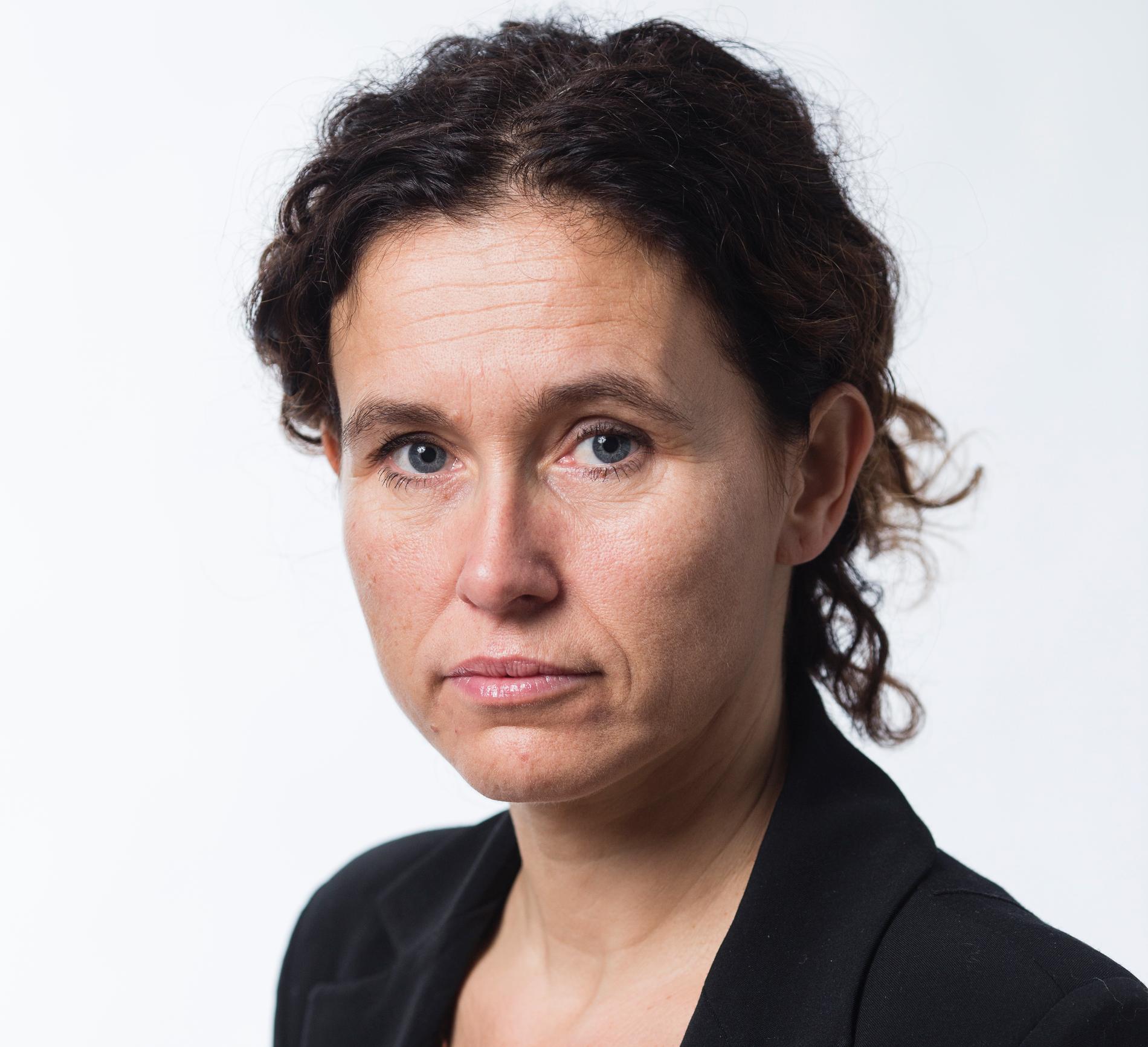 – Dangerous development
Wilhelmsen believes it is a completely different situation than when Russia invaded Ukraine, partly because Russia wants to prevent the country they have invaded from becoming NATO members. The researcher therefore does not believe that there is much reason to fear military reactions from Russia to Sweden and Finland applying for membership.
Since 2014, there has been increasing tension along the border between East and West in Europe, but according to the Russia expert, this tension has been temporarily triggered by Russia's war against Ukraine.
– Thus, this looks different now than a year ago. Although the Kremlin – quite predictably – will refer to this as a dangerous development, Russia is probably so weakened by the military due to the war that it is difficult to imagine a strong practical, military response to the new memberships.
– Does Russia owe itself to the fact that NATO now seems to be expanding eastwards, with more countries with a direct border to them – something they have been clear that they do not want?
– Yes, you can definitely say that. This is a natural consequence, says Wilhelmsen, who compares it to how Russia has put pressure on former Soviet states to get them to participate in joint projects led by Russia.
– That pressure has worked against its purpose, and it is quite obvious that Russia has not achieved what they want. It has to do with the Kremlin trying to project and gain power on several playing fields at the same time.
In the domestic political arena, Russia has become entangled in a situation where NATO and the West are mobilized as an external, existential danger of creating internal unity, Wilhelmsen believes.
– Now Russia believes that they must deliver a resistance to this threat, which they themselves have constructed, to an internal audience they themselves have stirred up. It is a big problem for the Kremlin, she concludes.
Confirms cause
At Russia is the reason the Finnish application confirms the country's former Prime Minister Alexander Stubb to VG today.
Ukrainian President Volodymyr Zelensky has also commented on Finland's NATO ambitions, after speaking with his Finnish counterpart Sauli Niinistö on Thursday.
He applauds the Finnish government's desire to apply for membership.
– We also discussed Ukraine's integration into Europe and defense cooperation, the president writes on Twitter.