Suara.com – A member of the Brazilian House of Representatives later became public discussion after being found sniffing at women's underwear during a meeting online via Zoom with other officials.
Adapt Daily Star, Tuesday (6/30/2020), Ditinho do Asilo, a member of the Christian Social Party, was caught on camera kissing red underwear.
At that time, Asilo and the Braganca Paulista city council were conducting an online meeting to discuss the problem of felling trees in their area.
During the discussion session, Asilo suddenly took out a red panties and started sniffing it, in front of around 15 participants, and a camera that was on.
One board member finally warned Asilo that the camera was on. Suddenly, this man immediately tried to give an explanation of the strange behavior he had just done.
Read Also:
Crash, Corona Virus Cases Increase in 30 Thousand in a Day!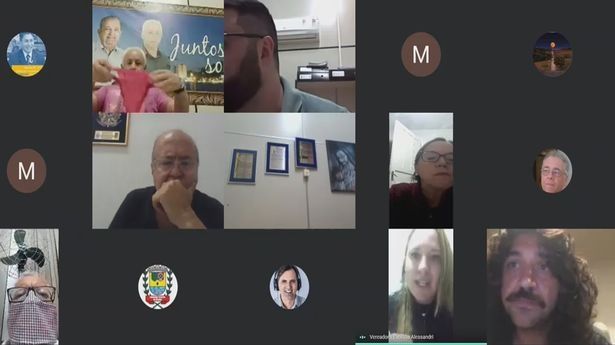 Asilo said, a prankster who had sent the red underwear as a gift.
He also said the action kissing the underwear was nothing more than a joke.
"That was disastrous because I was not familiar with this technology," said Asilo.
Read Also:
When Spiritual Guides Accompany Covid-19 Patients in Critical Conditions
"I wear a pink shirt, as a joke, my friend sent me this underpants," he continued.
.